Commercials for cookies, soda, pizza and waffles all down dramatically from 2004 to 2010 according to new study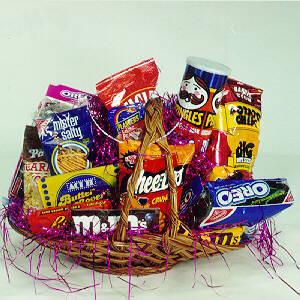 The country's anti-obesity push has claimed one victim — food and beverage advertisements.
Commercials hawking sugary soft drinks and junk food between children's programs are down 50 percent between 2004 and 2010, according to a new study by Georgetown Economic Services.
The research was commissioned by the Grocery Manufacturers Association and the Association of National Advertisers.
"Since 2005, there has been a significant decrease in overall food and beverage advertising on children's programs, coupled with a dramatic increase in ads featuring healthier product choices and healthy lifestyle messages," said Pamela G. Bailey, president and CEO of the Grocery Manufacturers Association. "These changes would not have taken place without the leadership and commitment demonstrated by America's food and beverage companies."
Among the group's findings:
-Advertisements for cookies fell by 99 percent.
-Advertisements for soft drinks fell by 96 percent and advertisements for fruit and vegetables juices increased by 199 percent.
-Advertisements for gum and mints fell by nearly 100 percent and advertisements for candy fell by 68 percent.
-Advertisements for snack bars fell by nearly 100 percent and advertisements for all snacks fell by 71 percent.
-Advertisements for frozen and refrigerated pizza fell by 95 percent and advertisements for breads, pastries, waffles and pancakes fell by nearly 100 percent.
The decline of advertising for candy and soda may continue to accelerate. On Thursday, a working group of four federal agencies called for ads to be for foods that are part of a healthful diet and cut out ingredients that could lead to weight gain.