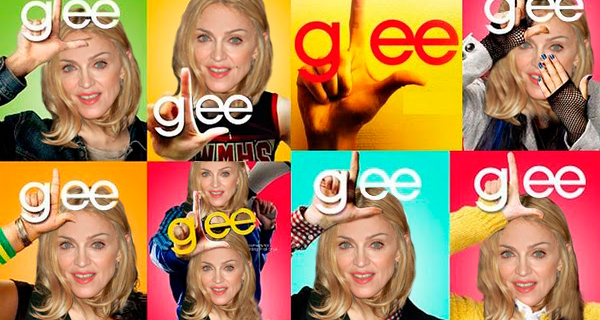 If everyone hits the notes they're supposed to, Tuesday's Madonna-themed episode of "Glee" is going to leave the Material Girl very very happy — and not just from the female empowerment motif or Jane Lynch's stylized version of "Vogue."
For one thing, it's the only episode so far of the hit series dedicated to a single artist.
"I could see it happening again infrequently in the future," Adam Anders, "Glee's" music producer told TheWrap. "But Madonna was a great choice to start with because of the depth of her catalogue."
Indeed, that catalogue will hand Ms. Ciccone a nice chunk of financial joy from the licensing fees for the "New Directions" kids' performance of 10 of her songs. Licensing, like live performance, is one of the few areas of the music business that is still actually growing.
It's a very strategic move when you take a look at the calendar.
The album debuted in the Top 10, and the DVD topped the music-video charts.
"This 'Glee' episode is still a win/win for her and Live Nation's investment in her touring and related merchandise because of the publicity and the spike in sales they'll get for her new live DVD and CD," a music industry insider told TheWrap.
It won't hurt ratings for the already top-rated show, either.
Network programs usually have a music budget of around $150,000 to $200,000 and spend about $10,000 to $15,000 to license the right to use a track.
Like Led Zeppelin and the Beatles, the singer — who has not just a deep catalogue but a strong current fan base — can command about $50,000 a tune, according to licensing agents who spoke to TheWrap.
The mini-album, featuring seven of the 10 songs that'll be on the show, comes out online and in stores the same day the show airs. Also, fans that purchase the album off iTunes will get a version of "Burning Up" as a bonus track.
Similar to that other Fox powerhouse "American Idol," artists who appear on "Glee," "get a halo effect on the track level," Silvio Pietroluongo, Billboard's director of charts, told TheWrap.
In a business beset with double-digit sales drops, "Glee" has proven a welcomed tonic, with single songs from the show — both the "Glee" cast version and the original — selling in the millions.
And the "Glee" albums are doing pretty well, too. "Glee Volume 1," which came out in November, has sold 776,000 units to date, and "Volume 2," which came out in December, has sold 574,000.
"Those are very good numbers, both on their own and in contrast to performers like Ke$ha, who has sold 558,000 units of her album since it came out in January," Pietroluongo said.
For a performer who has never shied away from exposure over her nearly three decade career, looking at the bottom line, it's not hard to see why … on every single level.