The miniseries/movie category loses its reigning champ but gains a show that looks like a drama series. What's happening with Emmy categories?
Sorry, all you hopefuls in the drama series category. Not only do you have to deal with four-time winner "Mad Men" and the return of the formidable "Breaking Bad" after a year of ineligibility — now there's another Emmy-proven behemoth in the category.
"Downton Abbey," the PBS series that last year beat everything HBO could throw at it to win the Emmy for Outstanding Miniseries or Movie Made for Television, has made what is for the Emmys a rare move — sliding from its original category into the Outstanding Drama Series field.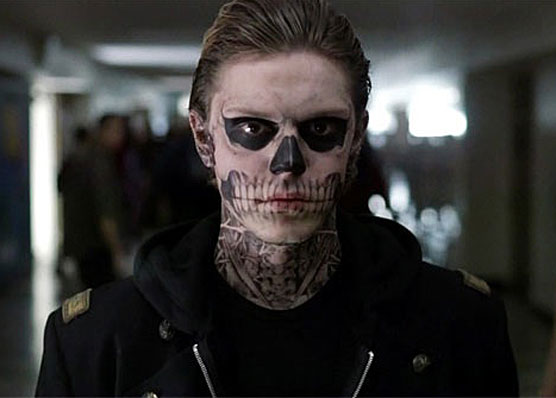 At the same time, "American Horror Story," the first-year series from Ryan Murphy and Brad Falchuk that seemed to be another solid contender in the drama category, pulled another move that caught many Emmy-watchers by surprise: Even though it has been picked up for a second season, the show will compete in the miniseries/movie category, usually the province of one-and-done shows.
Also read: Emmys Combine Lead, Support Acting Categories for Movies and Miniseries
"Downton Abbey" and "American Horror Story" illustrate some of the ambiguities and oddities in the Emmys' nearly 100 categories, but they are distinct cases. The former show didn't have a choice as to where it could compete once it shot a second season with a continuing storyline; the latter qualified for two different categories and could have chosen to enter either one.
"Downton Abbey" was the first of the shows to make its announcement. On the heels of the American broadcast of its first, seven-episode season, the British costume drama was nominated for 11 Emmys and won six, including Outstanding Miniseries or Movie — the same category in which many of its predecessors under PBS' Masterpiece umbrella had competed. But when creator Julian Fellowes agreed to a second season that would follow the same characters in the period following the first season, it triggered a reexamination by the Academy's Primetime Awards Committee.
The Emmys rulebook states that a miniseries is "based on a single theme or storyline, which is resolved within the piece," while a series is a show "in which the ongoing theme, storyline and main characters are presented under the same title and have continuity of production supervision."
Also read: How to Pick a Winning Emmy Submission? Let Go of Ego
"When news of the second season came along, I talked to Rebecca Eaton, who is the executive producer, and she explained to me that they were going to move forward with it in a continuing, serialized way," said John Leverence, the Academy's senior vice president of awards. "It became clear that it fit our definition of a series."
The Showtime series "Sleeper Cell" made the same transition between 2006 and 2007, though it found the miniseries neighborhood far more hospitable. In 2006, it received five nominations as a mini, but when it returned for a second season and competed as a drama series, it was shut out of that more crowded category.
"There are all kinds of little nuances with this particular thing," Leverence told TheWrap. "For instance, in any given season of "Dexter," you'll have a single mass murderer — John Lithgow one year — and a story that goes from the beginning of the murders to the conclusion. But you also have a continuing cast of characters. So in that respect, you have kind of a hybrid."
"American Horror Story" is even more of a hybrid — so much so that when FX and producer Murphy came to the Academy in March and asked it to rule that that the program could be entered in either the drama series or mini/movie categories, the committee agreed.
"They asked us if it was sufficiently a hybrid of standard and prominent elements within both miniseries and drama series," said Leverence. "And if you look at the typical miniseries things and the typical drama series things, in "American Horror Story" they overlap and hybridize."
The show qualified because while it had a "created by" credit and a series pilot (both characteristics of a series), it also planned to introduce a new setting and new characters in the second season. (Star Jessica Lange will be back, but in a different role — running an institution for the criminally insane.) The decision on the submission category, in cases of dual eligibility, is left to the discretion of the show's producer, and it is considered binding in subsequent years.
In the case of "American Horror Story," it was something of a no-brainer for Murphy and Falchuk to go for the far less congested mini/movie category. The decision might be particularly good for Lange, who jumped to the top of the field in the movie/mini supporting-actress category.
The bottom line: "American Horror Story" had a choice, and it picked what promises to be by far the friendlier neighborhood. And "Downton Abbey" had no choice at all: The Academy's moving vans showed up on their own, and the Brits now have new neighbors whether they want 'em or not.