As the AMPAS election to choose Tom Sherak's successor nears, top candidates appear to be Hawk Koch, Rob Friedman and Cheryl Boone Isaacs
As a shorthanded Board of Governors prepares to vote for the next president of the Academy on Tuesday night, the field of likely candidates may be narrowing.
While more than half-a-dozen candidates have been mentioned publicly over the last month, recent conversations with board members and Academy insiders have focused on three contenders: producer Hawk Koch (below), Summit Entertainment CEO Rob Friedman and public relations executive Cheryl Boone Isaacs.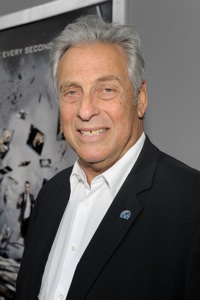 While open campaigning is frowned upon, all three have clearly indicated to the board members that they're interested.
"I'd be surprised if anybody else becomes a serious contender," one governor told TheWrap on Monday.
And as the crucial board meeting approaches, one Academy source said that behind-the-scenes campaigning — in the form of quiet conversations rather than open politicking — "has become more aggressive."
The board will be short one member when it meets to pick the new president at 6 p.m. on Tuesday. Former AMPAS president Frank Pierson, who passed away last week at the age of 87, was on the board as a representative for the Writers Branch of the Academy; his replacement will not be chosen until after the election, meaning that the choice of president is in the hands of a maxiumum of 42 board members, not 43.
(Board members who don't make it to the Academy's Beverly Hills headquarters for the meeting cannot vote, so the actual number of voters will be smaller.)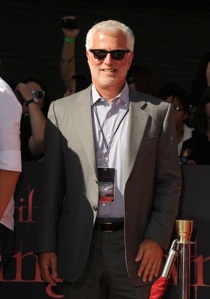 At this point, it appears certain that writer-director Phil Alden Robinson and actress Annette Bening will not be in the running, despite the fact that both would enjoy significant support on the board. According to board members, both Robinson and Bening have indicated that they do not have time for the job; Robinson is preparing to shoot back-to-back films, while Bening has two projects in pre-production, one shooting and two more in post.
The job of AMPAS president, which is unpaid, became very active and time-intensive in the hands of the last two presidents, Tom Sherak and Sid Ganis.
Also read: Tom Sherak's Exit Interview: 'We're Not a Ma-and-Pa Operation Anymore'
And while surprises are always possible, attention has increasingly focused on Koch, Friedman (above right) and Boone Isaacs (below).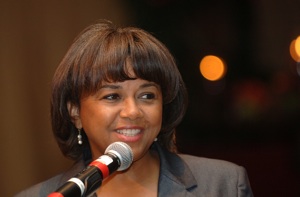 Koch, whose father Howard W. Koch served as Academy president in the 1970s, has long been the most visible candidate and de facto frontrunner, though term limits would force him to leave the board and give up the presidency after only one year.
Friedman has emerged in recent days as a strong rival who has made no secret of his desire to hold the job, according to insiders; although he now works as CEO of Summit, he represents the Academy's Public Relations Branch (as did Ganis).
His fellow Public Relations Branch governor, Boone Isaacs, would become only the third woman, and the first African-American, to hold the position.
On Monday, about 24 hours before the election to choose his successor, Sherak, sent a farewell email to Academy members. A sequel of sorts to the letter he sent after his first 100 days in office, his parting message read, in part:
"I leave office confident that the future of our Academy (and of our industry) is bright. Yes, challenges await us – and as leaders in the global film community, we have anticipated and begun to address a number of them. Others are much further ahead; we cannot predict them any more than the first silent film exhibitors could have predicted digital IMAX 3D. But wherever the industry and the art of moviemaking go, the Academy will be there. Our home is secure, our financial house is in order, and we are making the necessary changes that will help the Academy become the more modern, nimble and responsive organization that the future demands it to be – all while maintaining the mission and the high standards that have always defined us."