"Searching for Sugar Man" wins best documentary; "Modern Family" awarded best TV comedy, "Homeland" best drama
Ben Affleck's "Argo" has sealed its comeback from Oscar-nomination disappointment to become the clear frontrunner in the Best Picture race, winning the top feature-film award from the Producers Guild of America on Saturday night.
"Argo" producers Affleck, George Clooney and Grant Heslov were given the Darryl F. Zanuck Award for Outstanding Producer of Theatrical Motion Pictures, an honor that is one of the most reliable of all Oscar precursors.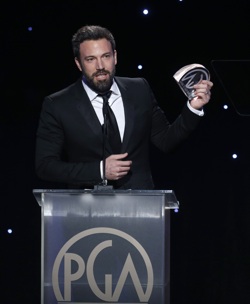 This year's best-picture race has been wide open, with "Lincoln" landing the most Oscar nominations and "Argo" seemingly hurt by the fact that Affleck was overlooked by the Academy's Directors Branch.
But wins at the Golden Globes and the Critics' Choice Movie Awards gave Affleck's CIA-meets-Hollywood thriller a boost, and the PGA win now edges it past "Lincoln" and suggests that "Argo" could well become only the third film to win the top Oscar without a Best Director nomination.
(See: The Complete List of Winners & Nominees)
The film in which movie producers help the CIA launch a rescue operation triumphed with the producers in a 10-film field that included eight of the nine Oscar nominees. "Beasts of the Southern Wild," "Django Unchained," "Les Miserables," "Life of Pi," "Lincoln," "Silver Linings Playbook" and "Zero Dark Thirty" were also in the running, as were non-nominees "Moonrise Kingdom" and "Skyfall." Of the Oscar nominees, only "Amour" didn't make the cut with the PGA.
In the competitive animated feature category, "Wreck-It Ralph" beat a field that included "Frankenweenie," "Brave" and "ParaNorman." That field matched the Academy's animation nominees four-for-five, and gives "Ralph" the leg up in another Oscar category considered too close to call.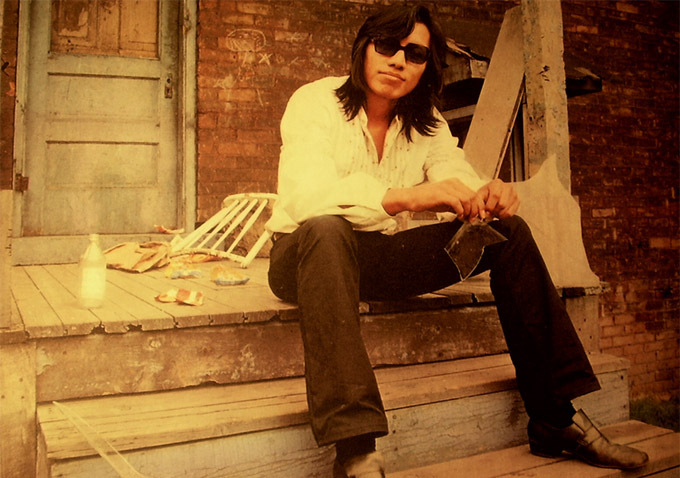 In the documentary category, "Searching for Sugar Man" (pictured right) won. The doc was one of the category's two nominees also up for an Oscar ("The Gatekeepers " being the other).
In the last decade, the PGA winner has gone on to win the Oscar for Best Picture seven times, including the last five in a row. (It's 16-for-23 overall.) Crucially, the guild is the one body that goes along with the Academy and counts its final ballots using the preferential system, in which a film must be a broad consensus choice to win.
PGA wins for "The Hurt Locker" over "Avatar" and "The King's Speech" over "The Social Network" were the first clear signs that those films were likely to become Oscar winners as well.
The PGA's animated-feature category has existed for eight years; in five of its first seven years, it winner also won the Oscar for animation.
As for TV, it was the third consecutive win for "Modern Family" in the comedy category, after three consecutive wins for "30 Rock." In the drama category, "Homeland" won in best drama; "Boardwalk Empire" won last year, breaking a three-year streak by "Mad Men." "Game Change" won for best long-form.
Here are the complete list of winners:
The Darryl F. Zanuck Award for Outstanding Producer of Theatrical Motion Pictures
"Argo: (Warner Bros.)
 Producers: Ben Affleck, George Clooney, Grant Heslov
Outstanding Producer of Animated Theatrical Motion Pictures
"Wreck-It Ralph" (Walt Disney Studios Motion Pictures). Producer: Clark Spencer
The David L. Wolper Award for Outstanding Producer of Long-Form Television
"Game Change" (HBO)
. Producers: Gary Goetzman, Tom Hanks, Jay Roach, Amy Sayres, Steven Shareshian, Danny Strong
Outstanding Producer of Documentary Theatrical Motion Pictures
"Searching for Sugar Man" (Sony Pictures Classics)
. Producers: Malik Bendjelloul, Simon Chinn
The Norman Felton Award for Outstanding Producer of Episodic Television, Drama
"Homeland" (Showtime). Producers: Henry Bromell, Alexander Cary, Michael Cuesta, Alex Gansa, Howard Gordon, Chip Johannessen, Michael Klick, Meredith Stiehm
Mad Men (AMC) 

Producers: Jon Hamm, Scott Hornbacher, Andre Jacquemetton, Maria Jacquemetton, Victor Levin, Blake McCormick, Matthew Weiner
The Danny Thomas Award for Outstanding Producer of Episodic Television, Comedy
"Modern Family" (ABC). Producers: Cindy Chupack, Paul Corrigan, Abraham Higginbotham, Ben Karlin, Steven Levitan, Christopher Lloyd, Jeff Morton, Dan O'Shannon, Jeffrey Richman, Chris Smirnoff, Brad Walsh, Bill Wrubel, Danny Zuker
The Award for Outstanding Producer of Non-Fiction Television
"American Masters" (PBS)
. Producers: Prudence Glass, Susan Lacy, Julie Sacks
Outstanding Producer of Live Entertainment & Talk Television
"The Colbert Report" (Comedy Central). Producers: Meredith Bennett, Stephen Colbert, Richard Dahm, Paul Dinello, Barry Julien, Matt Lappin, Emily Lazar, Tanya Michnevich Bracco, Tom Purcell, Jon Stewart
Outstanding Producer of Competition Television
"The Amazing Race" (CBS). Producers: Jerry Bruckheimer, Elise Doganieri, Jonathan Littman, Bertram van Munster, Mark Vertullo
Outstanding Sports Program
"Real Sports With Bryant Gumbel" (HBO)
Children's Program
"Sesame Street" (PBS)
Outstanding Digital Series
"30 Rock: The Webisodes" (www.nbc.com)
***
The PGA also handed out five honorary awards during its black-tie dinner and ceremony at the Beverly Hilton.
Harvey and Bob Weinstein were given the Milestone Award, the guild's highest honor for contributions to the entertainment industry. Introducing the award, Quentin Tarantino called the pair "the only game in town," while Bob Weinstein — the lesser-known of the Miramax and Weinstein Company brothers — began his speech by saying, "There isn't a chance in hell I'd be up here accepting this award without my brother Harvey. And the reason I know that's true is that Harvey told me five minutes ago before we came up here."
Working Title Films co-chairmen Tim Bevan and Eric Fellner, who were also competing this year with "Les Miserables," received the PGA's top honorary feature-film award, the David O. Selznick Achievement Award in Theatrical Motion Pictures. J.J. Abrams was given the equivalent award on the television side, the Norman Lear Achievement Award in Television, and began his speech with a nod to a couple of days in which he was also named director of the next "Star Wars" movie. "Typical week," he muttered before eloquently paying tribute to Norman Lear, and to his own mother and father, both of whom were producers.
Russell Simmons received the Visionary Award for his philanthropic work and devotion to showcasing emerging talent in his film and television productions. And the motion picture "Bully" was given the Stanley Kramer Award, which goes to a film or a person working to illuminate social issues.