Best Buy will close 50 stores and cut 400 jobs as it tries to trim $800 million in costs, the company announced on Thursday as part of its fourth-quarter earnings.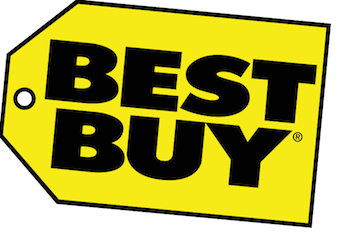 In their place, the company will open 100 smaller "Best Buy Mobile" stores, adding to its current total of 305.
Clearly the plan is to find a new strategy for the company, which announced $1.7 billion in losses for Q4, ending March 3. Most of the losses were due to one-time items, like closing and restructuring costs. Its shares were down almost 8 percent on Thursday.
And while sales of entertainment products like DVDs and CDs declined 21 percent at stores open at least a year and sales of consumer electronics dipped 4.2 percent, mobile phone and computing sales rose 7.6 percent and accounted for 38 percent of all of Best Buy's revenues.
That market should continue to grow, as a recent report form Nielsen demonstrates. As of February, 49.7 percent of mobile owners in the U.S. have a smartphone, up from 36 percent last year. Tablet sales are no slouch either, as the latest iPad set sales records its first weekend.
The one problem for the company is its reliance on Apple, whose iPhone and iPad are cornerstones of the market. Apple products have lower profit margins.