After five months, Rich Ross finally fills key vacancy with a Hollywood outsider
UPDATE: It's official. Disney has named MT Carney as its head of marketing. "MT represents a unique type of marketing executive — she has built global teams, can market a product across multiple platforms and has firsthand knowledge of new media and its effectiveness in reaching consumers," Disney Studios chairman Rich Ross said in a statement Wednesday morning. "Just as we have looked at ways to restructure how we create and distribute our movies, we also needed to hire someone like MT, who can lead our incredibly creative global marketing teams and ensure that our films reach audiences around the world."
The full release is below.
PREVIOUSLY:
EXCLUSIVE
Disney Studios Chairman Rich Ross has found his Cinderella.
The head of marketing — the missing piece in the puzzle of Walt Disney Pictures' new regime — will be named this Thursday, WaxWord has learned.
And her name is MT Carney (Hollywood copywriters: no periods in the MT).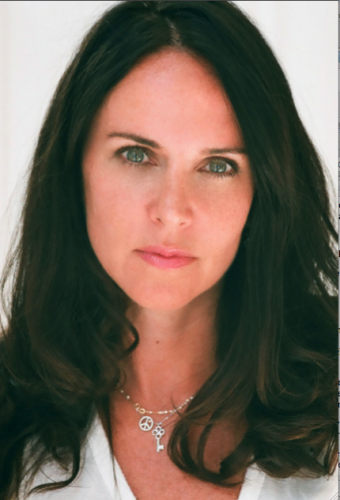 Carney will replace Jim Gallagher, the industry veteran who was removed way back in November. She is a Hollywood unknown: a senior executive and a founding partner at Naked Communications, a New York City-based media planning and strategy.
The rounding out of the executive team comes not a moment to soon, as Disney has just come off a huge worldwide marketing effort with "Alice in Wonderland," and is about to face the summer juggernaut season with "Prince of Persia" and "Toy Story 3."
The move completes Ross's full sweep of Disney longtime executives who had been at the studio, in some cases for decades, under Dick Cook, who was ousted by CEO Bob Iger in September. The replacements include many new faces, most of them unfamiliar to movie insiders.
Ross has moved to shift the studio's focus to a global one, and an approach that weaves in all of Disney's various divisions – from theme parks to consumer products to ABC and online. He moved Bob Chapek, formerly head of home entertainment, to oversee the journey of Disney content across theatrical
exhibition, home entertainment, pay TV, digital formats and other new media.
Disney executives say that this new strategy has been implemented successfully already, with the division between domestic and international publicity, for example, competely erased. Both now report to Michelle Sewell.
But the critical missing piece has been that of marketing, and it clearly has been a struggle to fill this position, and rumors have suggested that whoever took over this key position would not be from Hollywood. Up to now, Ross himself has had to run much of the marketing efforts.
A knowledgeable indvidual said that Ross had been planning to announce Carney's appointment at his first meeting with the media on Thursday.
Carney's LinkedIn page describes her as owner of Naked Communications. It also says she was at The Ogilvy Group between 2003 and 2006 where she was the worldwide planning director.
Naked was acquired by the Australian group Photon in 2008.
A Disney spokesman had no immediate comment.
Here is her bio from a recent Digital Hollywood conference:
A founding partner of Naked Communications, in 2005 MT Carney was handpicked by one of the industry's leading global strategy and planning agencies, Naked Communications, to pilot its launch in NYC and bring the Naked brand and philosophy to the Americas. Known for her keen consumer intuition, earnest account devotion, and creative unconventional ideas, MT has proven to be the perfect US founding partner for this already highly decorated global agency. The Naked New York office officially launched January 2006 and made quite a splash in the American market by creating a completely new business category of communications planning. Far from being a niche proposition Naked has established relationships with premier global and local clients. These clients include Johnson & Johnson, Coca Cola, Nestle, Google, Kimberly-Clark, and Nokia, among many others. Prior to Naked, MT was Worldwide Planning Director at Ogilvy & Mather. Born in Scotland she currently lives in Manhattan and has two children, James and Matilda.
Disney's release:
THE WALT DISNEY STUDIOS NAMES MT CARNEY PRESIDENT OF MARKETING
Award-Winning Co-Founder of Integrated Communications
Planning Firm to Lead Global Marketing Team
BURBANK, Calif. – April 21, 2010 – Rich Ross, chairman of The Walt Disney Studios announced today that MT Carney has been named President of Marketing for The Walt Disney Studios. Carney will oversee all aspects of worldwide marketing and distribution, including all creative, media, online development, publicity, promotions and synergy for motion pictures released under the Walt Disney Pictures (including Walt Disney Animation and Pixar Animation) and Touchstone Pictures banners.
"MT represents a unique type of marketing executive – she has built global teams, can market a product across multiple platforms and has firsthand knowledge of new media and its effectiveness in reaching consumers," said Ross. "Just as we have looked at ways to restructure how we create and distribute our movies, we also needed to hire someone like MT, who can lead our incredibly creative global marketing teams and ensure that our films reach audiences around the world."
Carney and her partners co-founded Naked NY, the world's leading communications planning firm in 2006, creating strategic plans for large diverse groups of worldwide clients including Coca-Cola, Kraft, Johnson & Johnson, Google, Microsoft and Nokia. As one of seven global partners, MT was responsible for strategy and product development for the 300-plus member firm which prides itself on changing the face of the marketing industry and providing objective and effective planning across the full range of modern communications solutions.
Prior to launching Naked, MT was Worldwide Planning Director at Ogilvy & Mather. She was responsible for accounts such as American Express, working with top creative talent to produce some of the world's most recognized, effective and lauded campaigns.
Carney studied French Language and Literature at The Sorbonne and has been honored with numerous industry awards including the IPA Grand Prix, Advertising Age's Media Maven, Women to Watch in Campaign and multiple Media Week awards.
# # #
More to read:
Disney's Ross Takes Off the Kid Gloves
"Disney's Team Ross: Bailey, Viane, Sewell"
Rich Ross and the High-Stakes Gamble at Disney
Sweeney: Rich Ross Successor Coming Soon