CBS turned in another sparkling quarterly report on Tuesday, doubling its operating income and seeing its net income increase more than five-fold as advertising and a new NCAA March Madness drove earnings.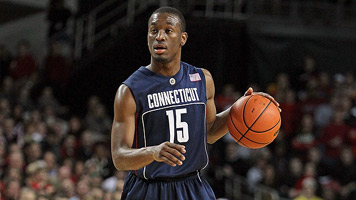 Revenues ($3.51 billion) remained flat despite not broadcasting a Super Bowl this year. That — and the impact of CBS' new deal to share its broadcast the NCAA Men's Basketball Championship — resulted in lower revenues but also lower costs — helping drive the network's quarterly profit.
Operating income more than doubled to $437 million from $210 million, while net income ($202 million) jumped to $.29 per share, up from $34 million or $.05 per share.
As a result of the strong performance, CBS' board of directors doubled its quarterly dividend from $.05 to $.10 per share.
"Across the board, this was an exceptionally strong quarter for CBS, giving us a tremendous start in 2011," CEO Leslie Moonves said in a statement accompanying the results. "Our first quarter performance was driven by strong underlying advertising revenue growth and increases in non-advertising revenue streams, as we continue to maximize the value of CBS's world-class content."
Moonves also touted the decision to replace Katie Couric with Scott Pelley as anchor of the "CBS Evening News," and "60 Minutes'" exclusive interview with President Obama — moves announced earlier in the day — as evidence of the network's commitment to content.
"CBS is on a roll," a giddy chairman Sumner Redstone said during a conference call with investors, introducing Moonves as "a man I frequently call a genius."
Revenues at CBS' television unit decreased 4 percent to $1.99 billion without the Super Bowl, but the March Madness deal was immediately profitable — in the black for the first time in "many years," Moonves said.
Operating income increased 85 percent for the entertainment division on the NCAA deal and lower programming costs due to the absence of having to broadcast a Super Bowl.
And CBS, which is preparing for this month's Upfronts, said its primetime programming slate continues to shine.
"'Hawaii 5-0' is well on its way to being another billion-dollar franchise," Moonves told investors.
On the ongoing Charlie Sheen and "Two And a Half Men" saga, Moonves did not offer much, except to say, "We are not dependent on a single show on a single night of the week."
Revenues at CBS' cable networks (including Showtime) increased 7 percent (to $393 million) driven by rate increases and growth in subscriptions at both Showtime and CBS Sports Network. (Showtime Networks reported 69 million subscriptions as of March 31, 2011, up about 10 percent.) Profits at the cable networks jumped 51 percent, CBS said.
CBS' Simon & Schuster publishing arm doubled its digital revenues and more than doubled profits ($7 million) on "lower shipping, production and returns costs" from its digital business. CBS' local broadcasting increased 26 percent.