Three days after hip-hop artist Chris Brown busted up a "Good Morning America" dressing room because he didn't like questions he was asked, he and his publicist have parted ways.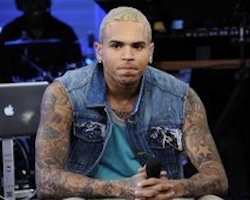 But the publicist, Tammy Brock, says the split has nothing to do with the convicted felon's tantrum.
In a statement released to TheWrap and other media outlets, she said she left because she finished her gig helping Brown hype his new album.
"I am an entertainment/music publicist and was hired as a publicist, as they often are, to work specifically on his music publicity for the term up to the release of Chris Brown's F.A.M.E. album, which was released on Tuesday March 22 and is entering the Billboard and iTunes charts as number one this week," she wrote.
Also read: Chris Brown Explodes Into Rage at 'GMA,' Breaks Window, Security Called
"I love and support Chris and it has been an honor to be a part of this album and I look forward to the possibility of working with him again in the future," Brock continued.
Brown has a history of breakups. The "GMA" question he didn't like had to do with his assault on his former girlfriend, Rihanna. In 2009, Brown pleaded guilty to one count of felony assault on the pop singer.
After his appearance, Brown broke a window in a dressing room, tore off his shirt and stormed out.
Brock's company, FYI Public Relations, represents Mike Tyson, Terrell Owens, Island Def Jam Records, Kelly Osbourne, Disney Records and A&E Networks, among other clients.