Chris Columbus has partnered with Dan and Josh Braun to produce a four-part series of horror films based on Creepy Magazine, one of which Columbus will write and produce.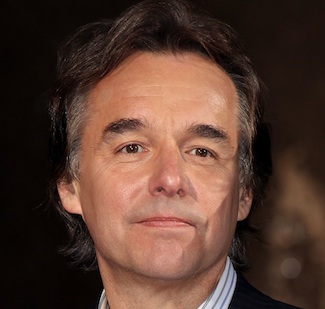 Creepy was an American horror comic magazine published in the 1960s, '70s and '80s that featured work from the likes of "Spiderman" artist Steve Ditko and fantasy illustrator Frank Frazetta.
The Brauns, principals at Submarine/New Comic Company, purchased the rights to Creepy back in 2007. They also hold the rights to Eerie, a sister publication of Creepy.
"I am thrilled to be immersed once again in the world of Creepy and Eerie," Columbus said in a statement. "They featured some of the most important comic book artists of the time and were incredibly influential in my desire to become a filmmaker. "
Also read: Attack of the Comic Book Nerds
The "Home Alone" director and his 1492 production company will directly oversee one of the projects while producing the other three.
Earlier this year, he signed on to adapt John Grisham's baseball novel "Calico Joe." Prior to that he had optioned the rights to remake the Korean film "Hello Ghost."
The last feature he directed was "Percy Jackson & the Olympians; The Lightning Thief."