CinemaCon has named Cameron Diaz female star of the year. The star of Columbia's upcoming "Bad Teacher" will pick up the honor March 30 at Caesars Palace.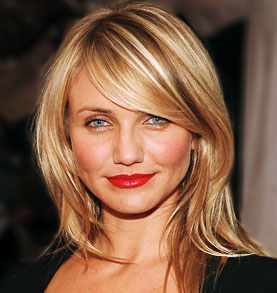 Diaz, who recently co-starred in "The Green Hornet," plays a foul-mouthed teacher torn between Justin Timberlake and Jason Segal in "Bad Teacher." Jake Kasdan directed the film, which debuts June 24.
Diaz made her big-screen debut at age 21 in "The Mask" and went on to star in "There's Something About Mary" and "Charlie's Angels." She was a lead vocal talent in "Shrek."
CinemaCon runs March 28-31. Last week, the group named Ryan Reynolds at its male star of the year.