A summer filled with superhero films like "Iron Man 3" and "Man of Steel" goosed attendance and ticket sales at Cinemark Holdings, but debt payments cut into second quarter profits at the country's third largest theater chain.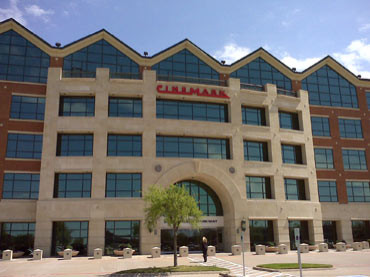 Earnings for the three months ending in June fell 61 percent to $20.3 million compared to $51.6 million during the same period a year ago, while diluted earnings per share dropped to 18 cents from 45 cents.
That was attributable to Cinemark's decision to retire $72.3 million in debt before taxes. It also fell short of Wall Street's projections. Analysts had anticipated earnings per share of 51 cents, according to Thomson Reuters.
However revenue exceeded expectations, climbing 11.7 percent to $725.6 million compared to $649.6 million in the year-ago period. Analysts had expected revenues of $711 million.
The theater chain, which is headquartered in Plano, Texas, saw the number of ticket buyers jump 6.7 percent to 73.4 million. Consequently, admissions revenues increased 11.1 percent to $464.5 million and concession revenues increased 13.6 percent to $228.7 million.
It got more expensive to go to one of Cinemark's 500 theaters, however, as the average ticket price increased 4.1 percent to $6.33. The company's leadership hailed the results as a sign that the exhibition business was still going strong despite myriad threats from the cable industry and the popularity of internet streaming services.
"Although news headlines may lead you to believe that movies are not performing well, the real story is in the numbers this quarter. The diversity and breadth of the second quarter's film product resulted in an all-time North American industry box office record of over $3 billion dollars, an increase of nearly 8 percent from the year ago period," Tim Warner, Cinemark's chief executive officer, said in a statement.