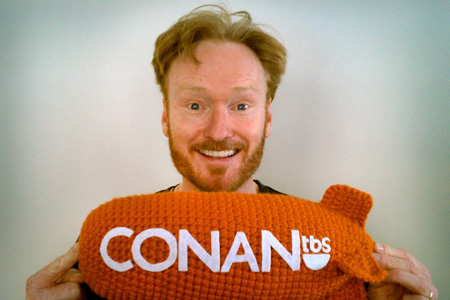 Don't look now, but the air may be coming out of Conan's ratings blimp — and quickly.
Early ratings for the second episode of "Conan" dipped, as expected, a day after O'Brien's TBS debut topped all late-night shows, including Jay Leno.
Tuesday's show posted a 2.1 rating — falling below "The Late Show With David Letterman" (which did a 3.0) and Leno's "Tonight Show" (2.5) — meaning Coco was king for just a day.
It amounts to a 28 percent drop from the "Conan" debut, which scored a 2.8 rating among Nielsen's 56 metered markets. Jay Leno earned a 2.7 rating on Monday, while David Letterman drew 2.5 and "The Daily Show" earned a 1.5, per Nielsen.
On Tuesday, an executive from a rival show told TheWrap he expected O'Brien's numbers would dip once the curiosity factor wanes — and it appears that curiosity was short-lived.
We'll update this post later today when Nielsen's full numbers come in.
More to come. Refresh this page for updates.