Superhero film gets 0% "fresh" rating on Rotten Tomatoes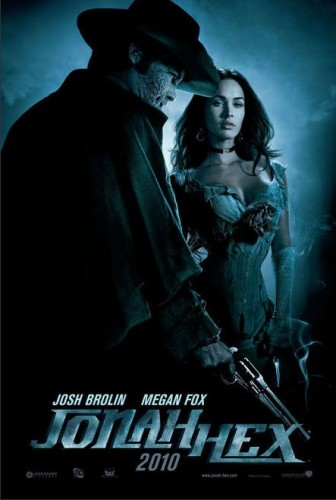 Ouch. Warner Bros.' comic-book adaptation "Jonah Hex" opens this weekend, and like its gun-slinging protagonist's horribly disfigured face, the reviews are, well, really ugly.
On Rotten Tomatoes, the compendium of reviews for the nation's top critics, the big-budget action flick is currently scoring a measly 0 percent "fresh" or favorable rating.
In fairness, thus far only 20 critics have weighed in on Josh Brolin's Civil War-era superhero film. Still, with these notices and reports of reshoots last spring, Brolin and co-star Megan Fox probably shouldn't be clearing their schedules for a "Hex 2."
Echoing the thoughts of many critics, the Associated Press' David Germain wrote, "So short, and so bad, you cringe at the thought of how awful whatever ended up on the cutting-room floor must be."
On the opposite end of the spectrum, this weekend's other wide release, "Toy Story 3," is shaping up to be one of the year's best reviewed films. The Pixar sequel is enjoying a 100 percent "fresh" rating, with the Los Angeles Times critic Kenneth Turan writing, "'Toy Story 3' pays attention to the reasons we return again and again to the motion picture experience."
Turan's review of "Jonah Hex" hasn't been posted, but it seems doubtful he'll emerge from the theater with the same glow he got from "Toy Story 3."