Showtime is feeling a little Cross.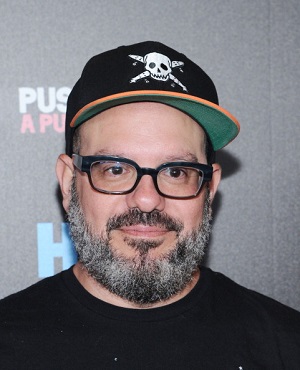 "Arrested Development" funnyman David Cross is developing a comedy with the cable network, an individual with knowledge of the project told TheWrap on Friday.
The comedy would center around a travel writer with multiple families and his efforts to keep the clans from finding out about each other.
Also read: David Cross Stomps on 'Alvin and the Chipmunks'
The project will be written and executive produced by Cross, who recently reprised the role of verbal gaffe machine/Blue Man Group aspirant Tobias Funke for the Netflix-revived "AD" series. His manager, Tim Sarkes, will also executive produce.
Cross also will appear alongside Jenny Slate, Jake Lacy and Gaby Hoffman in the feature comedy "Obvious Child" and revealed on his Facebook page earlier this month that he'll be making his feature directorial debut with a movie that begins shooting late next month, which he jokingly referred to as "'An Inconvenient Truth' meets 'Madea Goes to Jail' minus 'Deliverance.'"
Deadline first reported the news of Cross' Showtime project.