Gee Roberson formally landed the chairmanship of Geffen Records after a successful career helping to guide the superstardom of Kanye West and Lil Wayne and shepherding Jay Z's biggest albums from studio to market.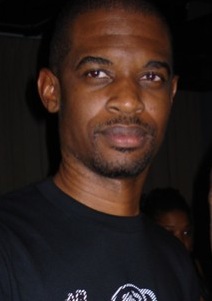 His mandate is to revitalize Geffen, an imprint of Interscope Geffen A&M, which is owned by Universal music group.
"Gee has a unique combination of talents that the music industry really needs running a record company today," Jimmy Iovine, CEO of Interscope Geffen A&M, said in a statement, confirming a report by TheWrap last week that foretold the looming appointment.
Also Read: Music's Racial Divide: An Industry Built on Black Talent Still Lacks Black Executives
"Delighted," said Roberson, citing the opportunity to join the executive team of Iovine and to be part of the global creative plans envisioned by Lucian Grainge, chairman and CEO of Universal Music Group.
According to the statement, Roberson, based in New York, will run Geffen Record's creative and business operations, where he is go scout and break new talent, while steering the label into such ancillary businesses as touring, merchandising and management.
In addition, the mandate entails engaging consumers directly over digital platforms.
As press releases do, the announcement brightly illuminates Roberson's achievements.
"Mr. Roberson began his tenure in the music industry under the tutelage of Jay-Z at Roc-A-Fella Records, where he quickly rose to Senior Vice President of A&R. While at Roc-A-Fella, he was instrumental in such multi-platinum successes as Jay-Z's In My Lifetime, Vol. 1, Vol. 2, Hard Knock Life, Vol. 3… Life and Times of S. Carter, The Dynasty: Roc la Familia, and The Blueprint(2): The Gift & The Curse; DJ Clue's The Professional and The Professional 2; and Cam'ron's Come Home With Me; as well as the soundtracks to Backstage (Roc-A-Films/Dimension), State Property (Dimension/ Miramax), Streets Is Watching (Roc-A-Films) and Paper Soldiers (Universal Pictures), all of which sold in excess of 25 million units. He later segued to Atlantic Records, where he served as Senior Vice President of A&R, heading up the famed label's urban music division. While there, he was instrumental in the break-through success of T.I., among others. Mr. Roberson serves as Co-CEO of HipHop Since 1978, a full service management company that features such chart-topping trendsetters as Kanye West, Lil' Wayne, Drake, Nicki Minaj and Young Jeezy."