Looks like George Clooney is heading for the stars.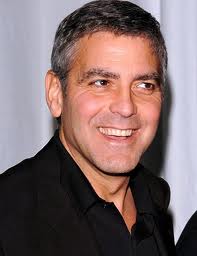 Warner Bros. confirms that the superstar will be the lead in space drama "Gravity" from the studio and Legendary Pictures. Clooney steps in where Robert Downey Jr was long assumed to float. The "Iron Man" star had to walk away due to scheduling conflicts.
Sandra Bullock, playing a female astronaut trying to get back to Earth after an asteroid ravages the space station she's on, takes the film supernova castwise with Clooney. Bullock's role was once set to be going to Angelina Jolie but "The Tourist" actress left to pursue other projects.
Alfonso Cuaron, who co-wrote the interstellar script with his son Jonas, will direct.
Filming is scheduled to start in spring 2011 after Clooney finishes up his directing work on the political drama "Ides of March."