Google Trends – the search engine's constantly updated (and monitored) list of what people are searching for – was apparently the victim of a hack early Thursday.
Visitors to the page were greeted with a racial epithet appearing at the top: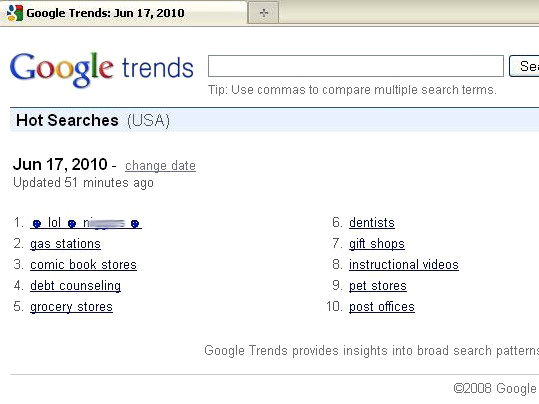 Meanwhile, the rest of the top 20 included much more generic terms — "gas stations," "dentists," "pet stores," "fried chicken" – than the usual Justin Bieber fare.

A spokesperson for Google said the company was aware of the hack and was looking into it.
This is not the first time Google Trends has been compromised.
As Politics Daily noted, in 2008, a swastika appeared as the top term followed by "f— you google" in reverse a week later.