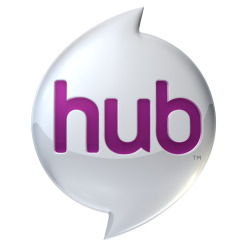 The Hub, the joint kiddie cable venture launched by Hasbro and Discovery Communications, debuted Sunday to much higher numbers than the network it replaced, Discovery Kids.
Along with its ratings news, the channel announced plans for a series of specials starring singer Taylor Swift.
On day one, The Hub averaged 59,000 viewers in the target kids 6-11 demographic, an increase of more than 500 percent from Discovery Kids' numbers the previous week. It showed similar gains compared to Discovery Kids in total viewers, kids 2-11 and adults 18-49.
Though The Hub's growth shows it has promise, it still has a long way to go to beat the big boys of kiddie cable — Disney Channel, Nickelodeon and Cartoon Network, which averaged between 509,000-900,000 viewers in the 6-11 demographic on Sunday.
On Tuesday, The Hub announced plans for a series of specials featuring the teen country singer Taylor Swift and produced by Hasbro Studios. Three "Taylor Swift's Journey to Fearless" specials will air at 7 p.m. on Oct. 22-24. The specials will document the singer's recent tour in support of her 2008 chart-topper "Fearless."