IM Global is expanding its footprint in eastern Asia, opening an office in Beijing and hiring Leslie Chen from Huayi Brothers Media to run it, the company announced on Monday.
Los Angeles-based IM Global, which also has branches in London and Mumbai, is a leading financing, sales and distribution company.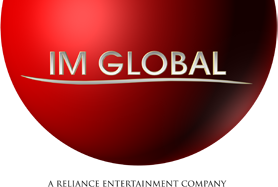 Chen will oversee IM Global's pan-Asian distribution label Aspara and foreign sales for the company's films in the region.
"We're excited at the prospect of expanding our sales and distribution activities across Asia in the next few years," IM Global CEO Stuard Ford said in a statement. "Leslie is an outstanding hire for us and I look forward to her playing a prominent role in our pan-Asian distribution and sales business in years to come."
China has become one of the most important markets to the film industry, and Chen helped handle international sales at one of China's leading production companies. She helped launch sales for titles like "Aftershock" and the "Detective Dee" films.
"I am very happy to join IM Global and contribute my knowhow and experience of the Asian market to such a dynamic, fast-growing company," Chen said in a statement. "It will be an exciting and challenging new journey for both of us."