The new executive council running the Tribune Company better hope the expression "it's always darkest before the dawn" is true … because things are probably about to get a lot harder for the troubled media company before it gets out of Chapter 11.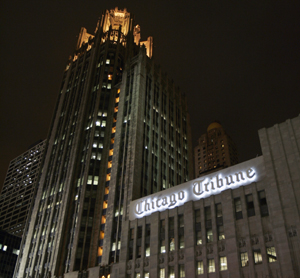 One week after Tribune filed its own reorganization plan to the bankruptcy court in Delaware, three separate groups of its creditors filed their own proposals.
As expected, they have very different ideas about how the company's debts and assets should be handled — who gets what, how much and who ends up running the show.
Tribune, owners of the Los Angeles Times, the Chicago Tribune and various broadcast properties, has been in Chapter 11 since December 2008. That was less than year after current chairman Sam Zell took the company private in late 2007 in an $8 billion buyout that was cited for "dishonesty" by independent examiner earlier this summer.
With just hours left before the Oct. 29 deadline ran out, Tribune bondholder Aurelius Capitol Management and other low ranking creditors put their own plan forward — as did another group of senior lenders, and hedge fund manager King Street Capital LP.
With Tribune's own proposal aiming to put major creditors in control of the company, the plans submitted late Friday give lesser creditors leverage in the negotiations with bartering likely to start behind the scenes next week.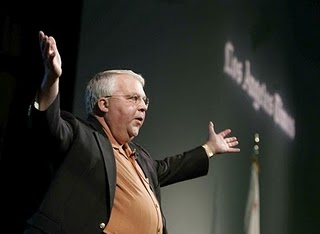 Declaring that Aurelius' plan "offers a surer and quicker path for Tribune to emerge from bankruptcy," company Chairman Mark Brodsky said late Friday "Tribune was bankrupted by a transaction that the court-appointed Examiner found to have been fraudulent.
Brodsky made no secret of his disagreement with Tribune management by adding, "The Company has remained in bankruptcy far longer than necessary, because of attendant conflicts of interest and attempts to cover up."
Tribune's plan is supported by major creditors JPMorgan Chase, the Committee of Unsecured Creditors and New York equity firms OakTree Capital Management and Angelo, Gordon & Company – in fact, the company's proposal is heavily based on one the latter hedge funds put forth in September.
The Chapter 11 case and the machinations to find a way out of the courts hasn't been the only crisis at the company of late. Amidst late summer reports that former Disney CEO Michael Eisner may become Chairman, Tribune has seen the messy departure of Chief Innovation Officer Lee Adams and CEO Randy Michaels in the last two weeks.
The duo was at the center of what was being referred to as frat-boy behavior in the company's executive offices. Tribune is now being run by a four-member executive council of Don Liebentritt, chief restructuring officer, Nils Larsen, chief investment officer, Tony Hunter, president, publisher and CEO of Chicago Tribune Company, and Eddy Hartenstein, publisher and CEO of Los Angeles Times.
"We will continue to study these alternative plans," said Tribune spokesman Gary Weitman after Aurelius and the others filed, "but still believe that the company plan, with its broad creditor and official committee support, is the best option for treating our stakeholders fairly and allowing the company to emerge from bankruptcy as quickly as possible."
The storm clouds of the creditors reorg plans came on the same day that various hedge funds in the company's bankruptcy sued JPMorgan Chase, Bank of America and Citigroup over the 2007 buyout that took Tribune private. The suit alleges that the banks knew the deal would ultimately fail but went ahead "improperly motivated by tens of millions of dollars worth of fees and the desire to curry favor" with Zell.
Friday's reorganization filings now put everyone's proposals before Judge Kevin Carey, with hearings likely in mid-November. The various submitted plans as they stand right now, are still tentatively scheduled for a vote around Nov. 29. Judge Carey has said the vote will be a factor in which plan he finally approves.
Whatever or whoever's plan that turns out to be.