Jessica Chastain, Bryan Cranston and Martin Short are lending their voices to "Madagascar 3: Europe's Most Wanted," DreamWorks Animation SKG announced Friday.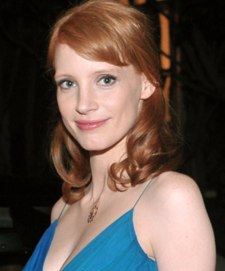 It has not yet been revealed which characters each actor will voice in the movie, which will be directed by Eric Darnell and Conrad Vernon.
Chastain, Cranston and Short join returning cast members Ben Stiller, Chris Rock, David Schwimmer, Jada Pinkett Smith and Sacha Baron Cohen, as well as Frances McDormand, who was also previously announced.
Also read: Frances McDormand to Voice Villain in 'Madagascar 3'
In the new movie, due in theaters June 8, Alex the Lion (Stiller), Marty the Zebra (Rock), Gloria the Hippo (Smith), and Melman the Giraffe (Schwimmer) trek through Europe as they continue trying to get home to New York City. Along with King Julien (Cohen), Maurice (Cedric the Entertainer) and the Penguins, they join a traveling circus that they reinvent.
The "Madagascar" franchise has grossed more than $1.1 billion at the worldwide box office.
Chastain — who will soon be heading to Broadway — is represented by CAA, Mosaic and Hansen Jacobson. Cranston is represented by UTA. Short is represented by WME and Brillstein Entertainment Partners.