Appearing on "Letterman," the "Two and a Half Men" second banana also discussed meeting his new co-star Ashton Kutcher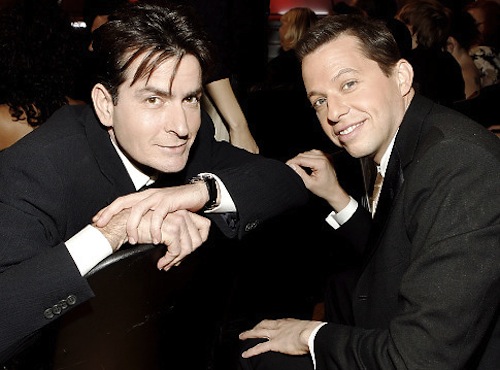 Jon Cryer hit "Late Show with David Letterman" Wednesday to open up about the Charlie Sheen debacle that halted production on "Two and a Half Men" in January.
"I didn't see it coming," admitted the Emmy-winning actor of how crazy the fiasco got. "Nobody saw it coming."
Also read: Jon Cryer's Shocking Confession: 'I Am a Troll'
Letterman asked whether he and Sheen, who was fired from the program in March after engaging in very public verbal warfare with show-runner Chuck Lorre, were still friends. "I love him," Cryer said. "He's a great friend."
"He called you a troll," Letterman pointed out.
"As friends do," quipped Cryer.
In the clip, Cryer also discusses the hiring of Ashton Kutcher and tells a funny story about riding in a CBS corporate jet with his new costar.