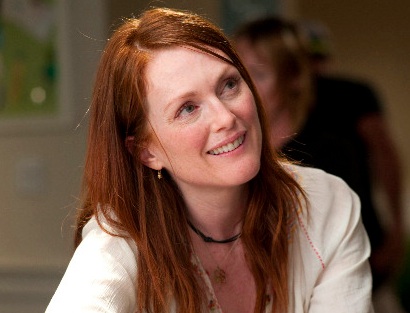 Julianne Moore will join Robert De Niro and Paul Dano in Focus Features' adaptation of "Another Bulls#*t Night in Suck City," TheWrap has confirmed.
Paul Weitz ("American Pie") will direct the film version of Nick Flynn's 2004 memoir from his own screenplay.
"Suck City" centers a social worker who reunites with his alcoholic father after he enters the homeless shelter where the man works.
No word yet on what role Moore will play, but the actress brings some impressive credentials to the table. The four time Oscar nominee has such awards bait films as "The Kids Are All Right" and "The Hours" to her credits.
Moore is represented by CAA.