A life in theater since the age of 10, with a brief hiatus to study folklore at college and in Southeast Asia, Julie Taymor is an iconoclast. But "The Lion King" on Broadway made believers out of even the most cynical Disney-haters, and "Across the Universe had the audacity not just to re-create the '60s but re-interpret Beatles classics with singing actors.
Her new movie, "The Tempest", which opens Friday, joins serious thesps Chris Cooper and Djimon Hounsou with the likes of Russell Brand — and casts Helen Mirren in the lead role of Prospero.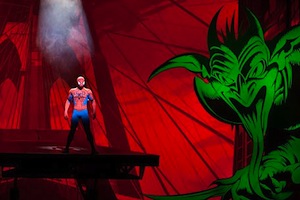 Here, Taymor talks about her creative casting decisions and Broadway's biggest story "Spider-Man: Turn Off the Dark" — musical catastrophe or state-of-the-art spectacle?
How ironic that you're directing Shakespeare for the big screen — and "Spider-Man" for the stage.
"Spider-Man" came from a myth, and that's very embedded in our version — the Greek myth of Arachne, the original spider. We think of it as a movie, but really it's a comic book made into a movie, made into theater. There's so much depth in the story that it's perfect to do on stage.
The play has drawn a certain amount of fire from the media. Do you feel that because of cost overruns and safety issues, you are being targeted?
I don't know if I'm personally being targeted. I think it's a big show and it's fun and the press has gone out of hand with the internet. People don't do their own work anymore, they just pick up what everybody else says. What I can say right now: We finished a week of previews, and the show's getting standing ovations and it needs time to work out its kinks, which is very hard for any of these shows going to Broadway.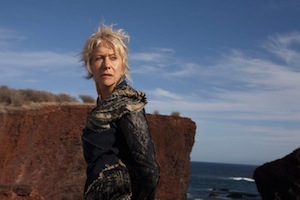 Now people aren't being allowed to do their previews properly. They're not allowing us the time where they just leave us alone to do our work. And we ran it without a stop — the third preview — but we still feel we have work to do. We have five weeks to work on the book and finesse some of the technical challenges, and that's normal. But we feel very good.
We open in January and I'm excited about the production.
And you're working with state-of-the-art technology –
What we're doing in theater right now has never been done before, especially in a Broadway house. Look at the commercials on "60 Minutes" and you'll see what the show looks like. The technology is there. It's absolutely being used. It's there and it's working
Helen Mirren as Prospero! What's with that?
I ran into Helen at the DGA meeting in New York. We were talking about Shakespeare, and she said, "Y'know, I could play Prospero as woman." And I just blurted out, "Do you want to?"
I needed to rewrite the back story a little bit, which makes it especially strong because this notion of sorcery, alchemy, witchcraft, during that period women were burned at the stake for dabbling in sciences, whether they be herbal arts or alchemical arts.
So we did a reading and we felt that it wasn't a gimmick and that it would work. You know, there are these brilliant actresses of an age, whether it's Helen, Meryl Streep, Judi Dench, any of them, who never get to play these roles.
I'm sure there are several Shakespeare plays that could withstand the same treatment.

Men played women all those years. We're not the first to have a woman Prospero, by the way. Some of the dialogue in the "The Tempest" Shakespeare lifted directly out of Madea's mouth. The whole ring-of-fire speech belongs to a female sorceress. He stole it. You can read it word for word from "Metamorphosis."
Shakespeare's language is loaded with visual metaphor – which seems to make film a perfect medium…
Our culture right now has a hard time listening to the language. Therefore, if you can support it visually both with the landscape that you choose and the close-up … the close-up in a Shakespeare movies is what makes language totally accessible. If you don't understand every word that they're saying, you understand it by the acting, by the intention, by the fact that the actor understands it.
Certainly there have been great Shakespeare movies made without using any of his dialogue.
"Forbidden Planet" or all the Kurosawa Shakespeares — those aren't Shakespeare. I mean they're the stories. He takes "King Lear" and does "Ran," "Kagemusha," "Throne of Blood." He does beautiful Shakespeare movies, but there isn't one word of Shakespeare.
It's because Shakespeare wrote the best stories in the European-Western world. "The Tempest" is the trailer backwards of his own life. You've got "Romeo and Juliet," you've got the comedies, you've got "Richard III," you've got "Titus Andronicus," you've got his greatest philosophies.
.