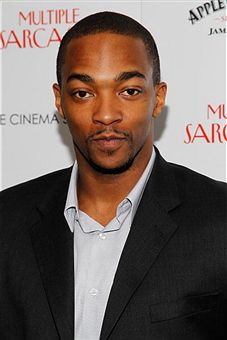 DreamWorks' "Real Steel" is shaping up to be the real deal, as "Hurt Locker" stars Anthony Mackie and Evangeline Lilly have joined the cast of Shawn Levy's sci-fi drama, reports Variety.
The film stars Hugh Jackman as a former boxer-turned-manager who teams up with his estranged son (Dakota Goyo) to train a robot for a championship fight.
Mackie will join the previously announced Kevin Durand as a boxing promoter, while Durand's "Lost" co-star Lilly will play one of Jackman's "friends," although I wouldn't be surprised if they become more than just friends over the course of the film, considering every four-quadrant blockbuster needs an engaging romantic subplot and Jackman's last onscreen love interest was Lilly look-alike Lynn Collins in "X-Men Origins: Wolverine."
Steven Spielberg, Robert Zemeckis, Jack Rapke, Steve Starkey, Mary McLaglen and Josh McLaglen exec produce, while the husband and wife team of Don Murphy and Susan Montford will serve as producers with Levy.
Mackie, who is one of my favorite actors, will next be seen opposite Matt Damon and Emily Blunt in "The Adjustment Bureau," which just released its first trailer today.
Lilly is preparing to answer a slew of questions on "Jimmy Kimmel Live" after ABC airs "The Lost Series Finale Event" on May 23.
Production on "Real Steel" is scheduled to begin next month.