Lionsgate and Tandem Communications announced an agreement to develop and produce one-hour dramas, beginning with the crime series "Sex, Lies and Handwriting," the companies announced Monday.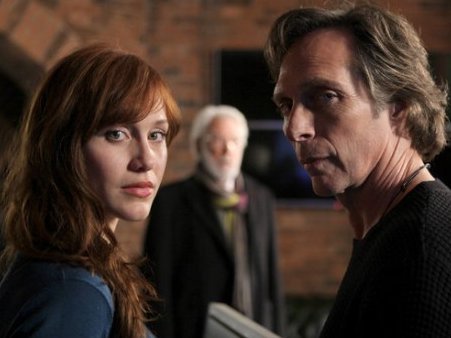 The show is expected to follow a straight-to-series model as Tandem's NBC series, "Crossing Lines" (pictured). It follows an artist and handwriting expert who is drawn into crime-solving. Inspired by Michelle Dresbold's book of the same name, it will be written by co-executive producer Annie Brunner. Nancy Miller will serve as executive producer and showrunner.
In addition to the Tandem and Lionsgate principals, Jeff Sagansky, Sunta Izaccupa and Chris Barrett will also executive produce. Sea To Sky Entertainment, Lionsgate's Canadian joint venture partner, will also produce the project.
"Tandem has had great success with international co-productions and we're delighted to be in business with them, our partners at Sea To Sky and the exceptional creative and producing team assembled for 'Sex, Lies and Handwriting,' a series we believe has the potential to attract a broad audience around the world," said Kevin Beggs, president of Lionsgate Television Group.
"'Sex, Lies and Handwriting,' with its irresistible lead character, is the perfect series to start this collaboration with Lionsgate. … This co-venture will make for an extraordinary creative environment for key talent to work in. We're very pleased to be back in business again with Lionsgate," says Rola Bauer, president of Tandem Communications.