Juno Temple and Michael Angarano star in the feature film debut from Ramaa Mosley
Magnolia Pictures has acquired North American distribution rights to "The Brass Teapot," the feature debut of award-winning commercial and music video director Ramaa Mosley.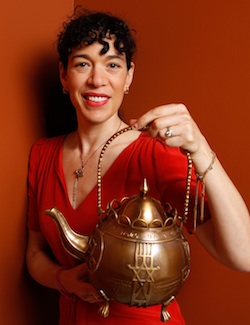 Mosley (left), who has directed ads for Microsoft, Wal-Mart, Powerade and McDonald's, developed the story with Tim Macy, who wrote the script.
The film chronicles penniless but enraptured newlyweds who find a special teapot that gives them cash in exchange for physical pain.
It debuted this past week at the Toronto Film Festival.
Juno Temple of "Killer Joe" and Michael Angarano of "Haywire" star as the couple.
"'The Brass Teapot' is a remarkably funny and assured debut from the very talented Ramaa Mosley," Magnolia President Eamonn Bowles said in a statement. "Michael Angarano and Juno Temple have terrific chemistry in this dark comedy that manages to be sincerely sweet and romantic without ever losing its bite."
Atlantic Pictures' Darren Goldberg produced the film with Northern Lights' Kirk Roos and James Graves.