In Vancouver, ampitheater-sized mob greets Comedy Central host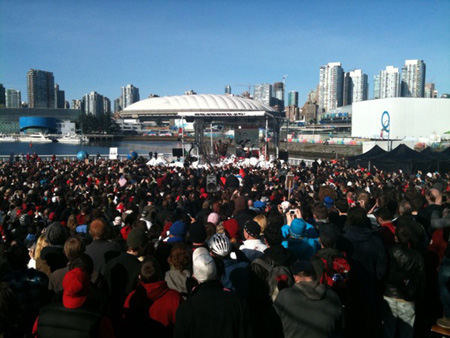 Huge crowd on hand for a special taping of the "Colbert Report" in Vancouver on Tuesday – certainly bigger than the one I saw for Olympic curling early round action. And louder.
Stephen Colbert, of course, made headlines for his charitable adoption of the U.S. speedskating team a few months ago after their corporate sponsor dropped out.
[Photos via Comedy Central's Twitter Feed]
More to read: