Overlooked in testimony about drug vials and propofol during Michael Jackson's last days was this: The pop star sought nothing more from his comeback tour than to make enough money to pay for a normal life for himself and his children.
That desire set in motion the events that eventually killed him at age 50.
Earlier this week at the involuntary manslaughter trial for Jackson's doctor, Brandon "Randy" Phillips, the president and CEO of AEG Live, recalled a meeting with the singer on Halloween 2008 to discuss a series of comeback concerts at London's O2 Arena.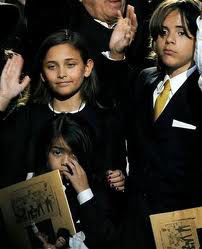 As Phillips told the court, Jackson revealed that his main goal in doing the shows was to purchase a house where he and his children — Prince, Paris and Blanket — could approach something approximating a typical family existence.
"He finally wanted to really settle down and really get a good home for him and his family," Phillips testified.
The AEG executive went on to recall that the singer, saddled with massive debts and with his Neverland estate in receivership, had been living with his children in a string of hotels like "vagabonds."
"It was emotional; I cried," Phillips admitted, adding that the singer broke down during the conversation too.
It was a noble if quixotic goal. After a decades-long string of eccentric behavior — as noted above, one of his kids is named Blanket — the chances of Jackson approaching anything resembling a Ward Cleaver existence were slim to none.
Also read: CNN's Sanjay Gupta on 'The Doctors': Conrad Murray's Propofol Treatment Was 'So Bizarre'
But it was a goal he was committed to — even if it put him on the path to his June 25, 2009 demise.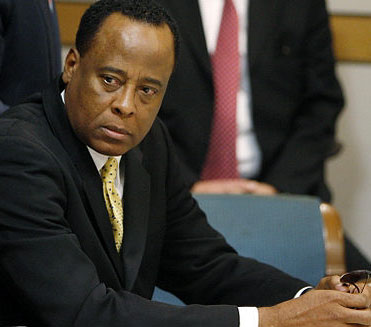 As court testimony during Murray's trial has revealed, anxiety over the impending concert dates was certainly enough to exacerbate, if not outright cause, the insomnia that pushed him toward propofol for relief. Nurse/nutritionist Cherilyn Lee told the court that in April, about the time that production for the concerts began, Jackson complained to her of insomnia. She offered a variety of natural treatments, which Jackson told her were ineffective.
Jackson, Lee said, told her that he needed something to "knock him out," and asked her about procuring propofol for him.
After researching the drug, Lee recommended against it, and warned Jackson of the powerful anesthetic's side effects. Jackson countered that it would be safe, if he were to take the drug under supervision.
"I will be okay, I only need someone to monitor me with the equipment while I sleep," Lee recalled the singer saying.
To Jackson's ultimate detriment, he found that someone in Conrad Murray.
Though evidence suggests that Jackson was no stranger to propofol — he at least knew enough to ask for it by name before employing Murray's services as a physician — he was certainly taking a lot of it under Murray's care.
Two days after Jackson's death, Murray told police that he administered propofol to the singer nearly every night in the two months that he treated him. Propofol expert Dr. Steven Shafer testified that Murray had ordered just over four gallons of the drug — "an extraordinary amount to administer to one individual" — in the two months that he treated Jackson.
Anxiety over the impending concerts was doubtless a motivation, if not the main motivation, in his use of the drug. In his interview with police, Murray recalled how, on the morning of his death, Jackson begged the doctor for the drug, terrified that his sleeplessness would cause him to miss more rehearsals and push the concerts off schedule.
"At that time, he complained that he couldn't perform; he'll have to cancel rehearsals again; it will put the show behind; and he would just — he would, you know, not satisfy his fans if he wasn't rested well," Murray told police.
And, of course, a postponement or cancellation of the concerts would endanger his dream of acquiring financial stability for his family.
Ironically, the propofol use appeared to contribute to the singer's inability to rehearse adequately. Testimony during the trial indicated that Jackson was increasingly out of it and unfocused during rehearsals, culminating in a June 19, 2009 rehearsal during which Jackson was "trembling, rambling and obsessing," according to the tour's director, Kenny Ortega .
Jackson's alarming state prompted Ortega to send a panicked email to Phillips; at the request of his manager, Frank DiLeo, an emergency meeting was called.
After Ortega expressed his concerns, Jackson assured the assemblage that he would pull it together.
Interestingly, the singer did so using home-building terminology.
"You build the house, and I'll put on the door and paint it," Phillips, who was present for the meeting, recalls Jackson telling Ortega.
Much like the stable home that Jackson had yearned to acquire for his children, it wasn't to be.