Lionsgate is now shooting the first installment of what it hopes will be a major franchise, and has the rights to make the three novels into four movies
Lionsgate is still shooting "The Hunger Games," but already has set a date for the second film in the series.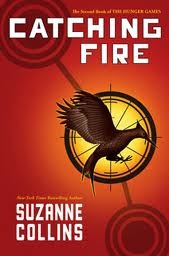 "Catching Fire" has been set for a Nov. 22, 2013 release, the studio announced Monday.
Lionsgate is releasing no other details about "Catching Fire," so it's unclear who will direct and whether stars Jennifer Lawrence, Josh Hutcherson and Liam Hemsworth will return.
"The Hunger Games" will be released on March 23, 2012.
The movies are based on Suzanne Collins' bestselling trio of young adult novels. Lionsgate has rights to turn the three books into four movies.
The books are giant sellers — "Hunger Games" has sold more than 3 million copies in the United States alone — and the movies have generated enormous enthusiasm.
Clearly, Lionsgate sees in the "Hunger Games" movies what Summit saw in "The Twilight Saga." Gary Ross is directing. Nina Jacobson's Color Force is producing along with Jon Kilick.