"There's a smart audience out there that wants more than superheroes and alien invasions," Sony Classics' Tom Bernard tells TheWrap
Summer is the busiest time of year at the multiplexes, with the major studios throwing wannabe blockbusters at every open date and big-budget sequels gobbling up all available screens.
For indie films, it's the perfect time of the year.
"People are in the moviegoing habit during the summer, but there's a smart audience out there that wants more than the latest superhero or another alien invasion," Sony Pictures Classics Co-President Tom Bernard told TheWrap.
See photos: 15 LIttle Movies You Shouldn't Miss This Summer
"It's counter-programming — and for us, releasing films in the summer has worked year-in and year-out."
Sony Classics is venturing into the belly of the beast once again this year.
On Memorial Day weekend, which brings the debuts of "The Hangover Part III" and "Fast & Furious 6," SPC is releasing a sequel of its own: Richard Linklater's low-budget, talky and touching "Before Midnight," a movie whose only explosions are emotional.
The company is also releasing the Israeli drama "Fill the Void" at the same time, while Focus Features will use that weekend to put out the Alex Gibney documentary "We Steal Secrets: The Story of WikiLeaks."
Also read: WikiLeaks Doc Director on Julian Assange: 'The Balls of This Guy – I Thought, Wow.'
For Bernard, a crowded summer is simply an opportunity to show off films aimed at an audience that isn't interested in the movies vying for $100 million openings.
"Our audience is sometimes an older audience, and it's a solid moviegoing audience 52 weeks out of the year," he said. "And they normally don't like to see the explosion movies.
"The only time it's bad for is if there's a studio movie that captures our audience, like the 'Bourne' movies did. But if you look at the kind of films that are going to be out there this summer, our audience doesn't want to see those films."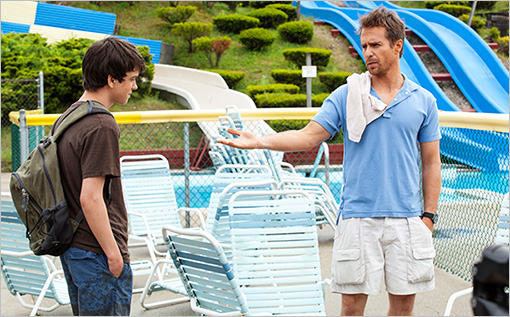 The summer of 2013 has already seen the release of several indies, including Noah Baumbach's black-and-white gem "Frances Ha," with Greta Gerwig (photo above).
Still to come: Fox Searchlight's "The Way, Way Back" (right) from the writers of "The Descendants"; the Weinstein Co.'s "Fruitvale Station," which won the top jury and audience prizes at Sundance; A24's "The Spectacular Now," with Miles Teller and Shailene Woodley; Roadside Attractions' "Thanks for Sharing," the directorial debut of "The Kids Are All Right" writer Stuart Blumberg.
See video: Steve Carell, Sam Rockwell Are Delightful Jerks in 'The Way, Way Back' Trailer
Bernard said the company decided on a May opening for "Before Midnight" soon after they bought the film at Sundance. SPC had had enormous success with another "Midnight" movie two years ago, when Woody Allen">Woody Allen's "Midnight in Paris" opened right after the Cannes Film Festival, stayed in theaters all summer long and became the top-grossing movie of Allen's career with more than $56 million in the U.S. and $150 million wordwide.
Bernard points to that and a 2002 early-summer movie, IFC's $241 million-grossing late-April release "My Big Fat Greek Wedding," as examples of films that can flourish even as bigger summer flicks are monopolizing available screens.
"A lot of indie movies play specialized screens, and they're the bread and butter of those kind of screens," he said of the competition for theater space. "And then the big multiplexes also want to offer something for everybody. You have to give the film buyers credit: They want something for an audience that isn't interested in seeing 'Iron Man.'"
Also read: 'Before Midnight's' Director, Stars Julie Delpy, Ethan Hawke Celebrate 'the Lowest Grossing Trilogy Ever'
A decade ago, he added, "'My Big Fat Greek Wedding' played hide-and-seek in the multiplexes all summer. Big movies opened and took some of its screens, and then those movies fell off and it went back onto more screens. 'Midnight in Paris' did the same.
"There's an ebb and flow throughout the summer that these movies can take advantage of."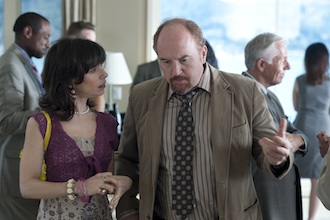 In addition, the later months of summer can offer another advantage to indies, allowing them to capitalize on weariness on the part of both moviegoers and film critics.
"We like to open our films in the second half of the summer," Bernard said, "because by that time the audience is tired of explosions, and the studios are starting to release movies that might not be as good. That way we get to shine with the critics, and we'll often be given better placement in the media coverage."
This year, SPC will release Pedro Almodovar's "I'm So Excited!" in late June (opposite "White House Down"), Woody Allen's "Blue Jasmine," pictued above left, in late July (opposite "The Wolverine") and the comedy "Austenland" in mid-August (opposite "Kick Ass 2").
Weinstein, meanwhile, will release the Terrence Stamp drama "Unfinished Song" in late June, "Fruitvale Station" in late July and "Haute Cuisine" in August, while Radius-TWC offers Nicolas Winding Refn's Cannes entry "Only God Forgives" on July 19.
Also read: Ryan Gosling's 'Only God Forgives': Critics Really, Really Hate Crime the Drama
Fox Searchlight will put out "The Way, Way Back" on July 5, right on the heels of the July 4 break usually reserved for the hugest of the huge.
And August will also see the release of the touching Sundance favorite "The Spectacular Now," and director David Lowery's festival hit "Ain't Them Bodies Saints."
Certain films, Bernard said, are best suited to the fall and winter, when awards season is in full swing and nominations can give a movie an extra boost at the box office. (SPC used this strategy last year for Michael Haneke's "Amour," which received five Academy Award nominations and won the Oscar for Best Foreign Language Film.)
But otherwise, he insisted, the summer is a godsend for indies because it's a time of year when the major studios have turned their backs on the thinking moviegoer.
"The only problem comes when we miscalculate on the studio movies that reach the complete audience," he said. "But that's seldom the case – and I don't see anything like that this summer."