Producers have jumped the gun regarding casting on the project, written and directed by Kellie Madison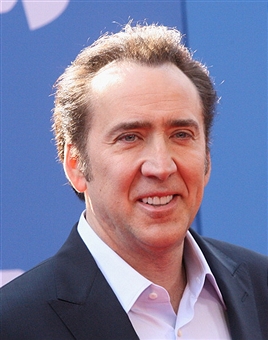 (Update 11:54 p.m. A representative for Nicolas Cage tells TheWrap that the actor has "officially passed" on "Hotel 33" and he will not be doing the film. "The release that Foresight sent out is unauthorized and was never sent to us," said Cage's spokesperson. "We have learned that the deal with Nicolas Cage on 'Hotel 33' is not yet closed. We therefore feel it is prudent to let the parties finalize their negotiations before we move forward with international representation of the film," Foresight Unlimited said in a statement.)
Nicolas Cage is set to star in the surreal thriller "Hotel 33, which will be produced by Emmett/Furla Films, Envision Entertainment and Foresight Unlimited, the latter of which will handle international sales at Cannes.
Open Road Films is distributing the film theatrically in the U.S.
Newcomer Kellie Madison wrote the script and will direct "Hotel 33," which starts production this September.
Story is based on the presumed event surrounding the disappearance of 32 people on the opening night of the Grand Hotel in Williamsport, Pennsylvania in 1953. Cage will play a detective investigating the event, and while he does so, four teenagers break into the now-abandoned hotel for a night of festivities. Things soon go awry, and the detective is forced to turn his attention to discovering the mysterious happenings surrounding the strange disappearance of two of the four teens.
Randall Emmett and George Furla will produce the film, which will be executive produced by Malek Akkad and Envision's Remington Chase, Stepan Martirosyan and Vitaly Grigoriants, as well as Foresight CEO Mark Damon.
Madison previously wrote the script for Anchor Bay Entertainment's "Dear Mr. Gacy," which is based on Jason Moss and Jeffrey Kottler's bestselling book "The Last Victim," about Moss' chilling encounter with infamous serial killer John Wayne Gacy. "Hotel 33" will be her feature film debut.
Emmett/Furla, Envision and Foresight previously teamed on the action movies "2 Guns" and "Lone Survivor."