Will Ferrell and Adam McKay are producing Tommy Wirkola's horror-comedy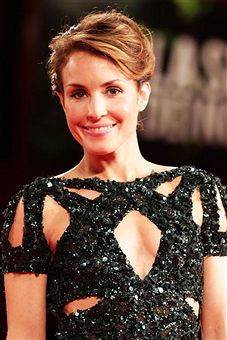 (Update 5 p.m. PST: It looks like Jeremy Renner may have gotten a little ahead of himself, as his publicist has told TheWrap that the actor "would like to do this, as well as others, but there is no negotiation and no deal [yet]." For its part, Paramount had "no comment" about the casting rumors, while Rapace's representation at UTA refused to cooperate with this story and her publicist has not yet returned TheWrap's request for comment.)
Oscar-nominated "Hurt Locker" star and Tom Cruise's new "Mission: Impossible" buddy Jeremy Renner has told the Norwegian website Dagsavien (in an interview "translated" by Twitch) that he's up for the role of Hansel alongside "The Girl With the Dragon Tattoo" actress Noomi Rapace in "Hansel & Gretel: Witch Hunters."
Tommy Wirkola will write and direct the horror comedy, which will be produced by Will Ferrell and Adam McKay.
The Playlist points out that Renner has a history of revealing news before it's ready to be announced. In November he told Empire that he was in talks with Marvel to play Hawkeye in Joss Whedon's "The Avengers." Marvel waited seven months to confirm the casting.
Wirkola's gothic re-telling picks up 15 years after the famed fairytale characters escape from the evil witch's gingerbread house and follows them as adults looking to even the score.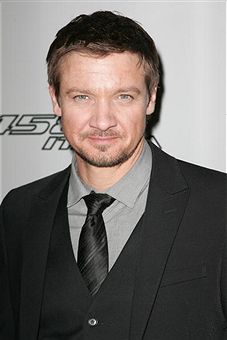 Rapace reportedly will make her Hollywood debut with the role, and it's one the brooding Swedish actress is well-suited for. She recently met with a horde of Hollywood hitmakers, ranging from Renner's "Mission" director Brad Bird and Guy Ritchie (for "Sherlock Holmes 2") to Brett Ratner and "This Means War" director McG.
What's unclear is whether "Hansel and Gretel" will start witch-hunting before or after Renner begins filming the fourth "Mission: Impossible" in December, but with "The Avengers" going into production early next year, Wirkola could be waiting a while if it's the latter option. Renner is also supposed to star in Paul Thomas Anderson's religion drama "The Master," which has been having difficulty finding financing.
Wirkola previously directed the Nazi zombie movie "Dead Snow," which was a hit at the 2009 Sundance Film Festival.
In other Renner news, Deadline reports that the actor may re-team with his "Hurt Locker" producer Nicolas Chartier for Sheldon Turner's directorial debut "By Virtue Fall." Renner's schedule is jam-packed, but if he can make time for the project, he'd star opposite Eric Bana instead of Colin Farrell, who has evidently dropped out.