John Atterberry, the music executive caught up in a random shooting in Hollywood on Friday, died Monday, according to the Associated Press.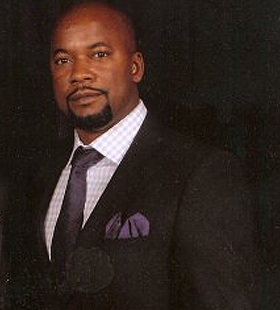 Atterberry, 40, was shot three times in the head and neck by gunman Tyler Brehm as he was driving his Mercedes-Benz.
Brehm was killed by police officers after he fired about 20 shots in the busy intersection of Sunset Boulevard and Vine Street, while screaming that he wanted to die.
Also read: Music Executive Remains Critical After Hollywood Shooting Rampage
A spokesperson for Cedars-Sinai Medical Center told TheWrap that Atterberry was pronounced dead at 4:51 p.m. Monday.
Two other people were injured in the attack, including Hollywood Reporter photo editor Chris Godley, who was grazed in the leg while driving, and a third man, who sustained cuts from window glass after Brehm fired shots into his car.
According to police, Brehm, 26, had become distraught following a recent breakup with his longtime girlfriend.
A longtime music-industry professional and former vice president of Death Row Records, Atterberry had worked with artists such as the Spice Girls and Jessica Simpson. He had also founded Mergela Records and Consulting, and had played a part in creating Infusion Music Group, a music publishing company.