The New York Times Company said it will offer digital subscription plans at different price points in order to meet consumer demand.
The announcement was paired with a lackluster earnings report for the media giant, which saw revenue fall 2 percent to $465.9 million during the first three months of the year. That missed Wall Street's projections; analysts had predicted revenue of $470.5 million, according to Thomson Reuters.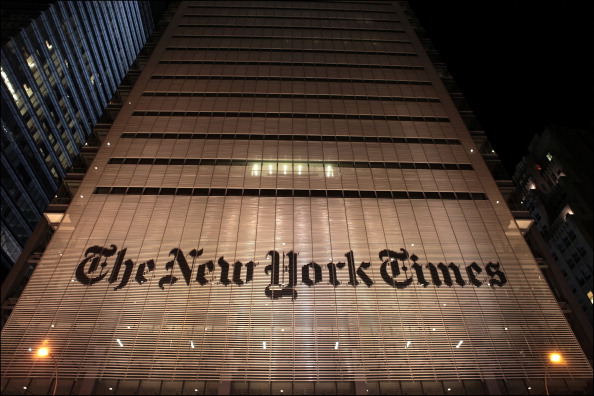 Earnings per share also fell as the company struggled with lower ad revenue. Earnings for first quarter fell to 2 cents compared with 6 cents in the same period last year.
The New York Times logged an operating profit of $22.9 million in the first quarter of 2013 compared with $12.6 million in the same period of 2012.
The paper's paywall continued to be a source of strength, giving credence to its gamble that people will pay to access premium news coverage. Paid digital subscriptions totaled approximately 708,000, which was a jump of 45 percent from the same period last year.
Details remain vague, but the Times said it will begin offering different tiers of subscriptions. A cheaper version will give readers access to the paper's "most important and interesting stories," while a higher priced plan would include access to New York Times events and the ability to gift subscriptions and provide family access to the paper.
Advertising continues to be a sore spot for the company. During the first three months of the year, print and digital advertising revenues dropped 13.3 percent and 4 percent, respectively. The company's overall advertising revenue fell more than 11 percent from $215.5 million to $191.2 million.