Hours after the National Board of Review named them "Debut Directors of the Year" for their documentary "Restrepo," Sebastian Jungerand Tim Hetheringtongot a standing ovation during a gathering for the film's DVD release on Thursday night.  The filmmakers followed one U.S. military platoon in Afghanistan over a year.
Daniel Battsek("Restrepo" Exec Producer/President of National Geographic Films) joined the filmmakers as did two soldiers from the documentary at the Pacific Design Center event, co-hosted by The Creative Coalition and Battsek.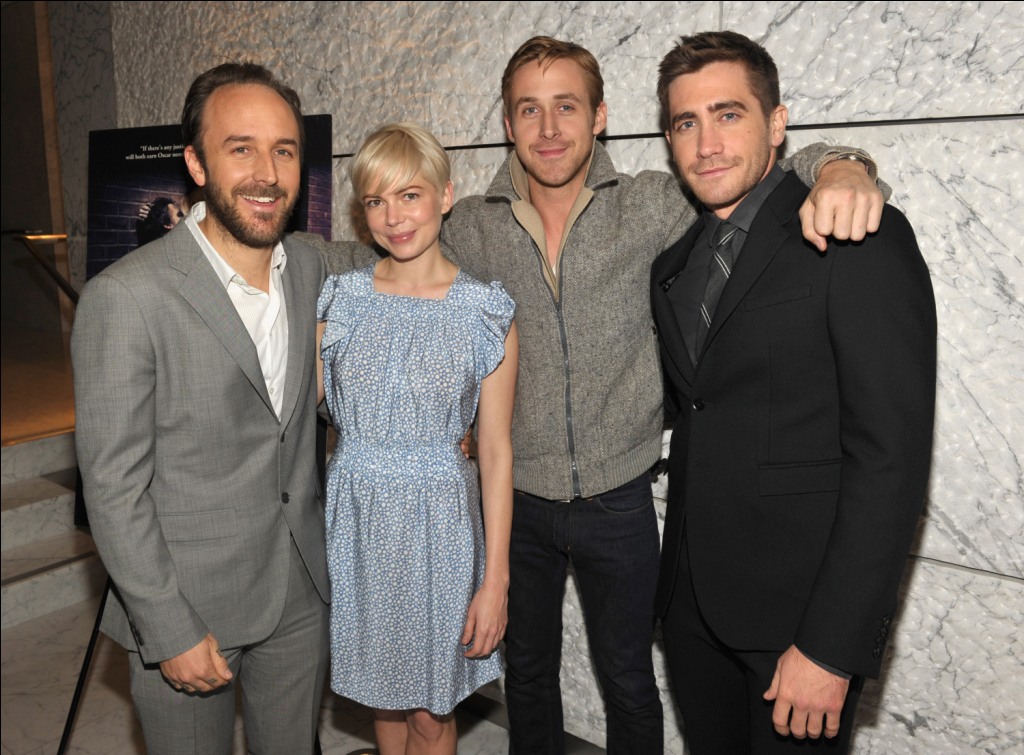 At the same time, "Blue Valentine" director Derek Cianfrance pounded the pavement on both sides of the hill in one night, speaking with Editor-in-Chief Sharon Waxmanat TheWRAP's Awards Screening Series and a CAA screening hosted by Jake Gyllenhall. At left, Cianfrance, Michelle Williams, Ryan Gosling, and Gyllenhaal. (pictured to the right )
In Beverly Hills,J.J. Abramsand wife Katie McGrathled a delegation including Conan O'Brien, Andy Richterand a surprisingly short-cropped Josh Hollowayto the Children's Defense Fund's 20th Annual Beat the Odds Awards, honoring five LA area high school students.  Behind the scenes heavyweights Kevin Huvane,  Frank Biondi, and Casey Wassermanwere on hand to see Sofia Vergara, Zoe Saldana, and Elizabeth Shuepresent to the honorees. For teenagers making a Hollywood debut, CDF president Marian Wright Edelman recruited Bravo stylist Brad Goreski("Rachel Zoe Project") to get the five teens outfitted and red-carpet ready.
Meanwhile over in NYC, Jon Hamm, Jennifer Westfeldt, Jack McBrayerand Ron Howardhit up Sarah Silverman'sshort-listed birthday party for behind the tightly guarded ropes at hotspot SL.  (Photo by AlbertMichael/StarTraks)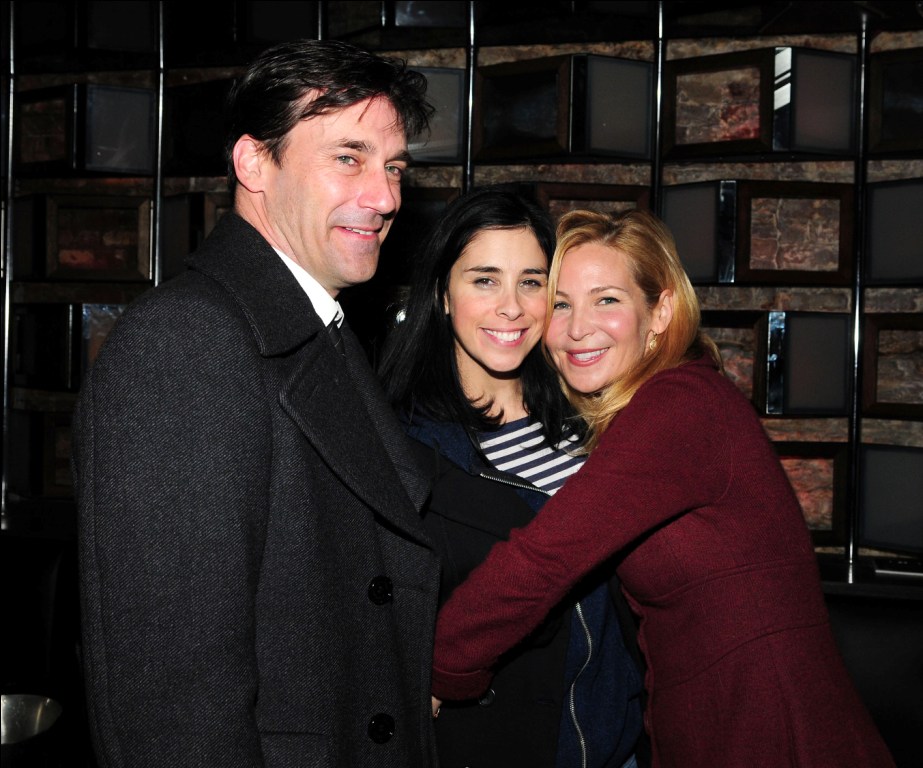 By the weekend, holiday parties took over the social calendar.  Reality producer Brian Veskosky'sannual holiday houseparty continues to grow each year as the genre's key mixer. Saturday night's attendees included Vicki Dummer(SVP, ABC Alternative), Nicole Silveria(NBC Alternative Dept.), Matt Kunitz(Exec Producer "Wipeout"), Douglas Ross(Exec Producer "Real Housewives"), Stuart Krasnow("Hole in the Wall"), Roy Bank(President, Merv Griffin Entertainment), PR Exec/Television Academy Vice Chair Stacey Luchs Struber, and many more including a coed crew of scantily clad holiday characters.