Not only are producers no longer required to pony up for pricey tickets for the oft-made journey from L.A. to Canada
While the Screen Actors Guild and American Federation of TV and Radio Artists were able to carve out a renewal of their biggest contract with producers without public rhetoric or strike threat, there have been internal grumblings within the two labor groups this week as the terms begin to trickle out.
It was reported, for example, that the latest broadcast TV/theatrical deal, which goes into affect July 1, 2011, no longer mandates first-class airfare for talent on journeys of less than 1,000 miles.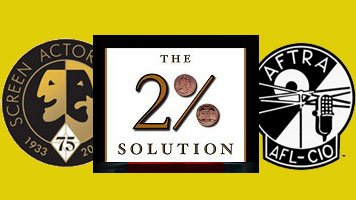 Not reported was one exception spelled out specifically in the new rules: Producers are no longer required to pony up for first- or business-class tickets for the oft-made journey from L.A. to Vancouver, a journey of slightly more than 1,000 air miles.
That means, of course, that actors also will have to live without the first-class benefits, like the privacy of airline lounges (unless they're willing to pay for it themselves).
"Actors are constantly bothered, stared at, followed and harassed," noted one actor, to TheWrap. "And now we can't even find sanctuary in airline lounges."
A number of union members also are grousing about the fact that the new agreement doesn't cover performance-capture roles.
As more producers employ actors in these virtual roles, they won't be required to pay them residuals or provide them with pension and health benefits.
There are also complaints about expanded L.A. studio zones, which increase the radius producers can operate locations in without having to compensate actors for drive-time hours and auto mileage.
TheWrap wasn't able to find out specifics as to how much these zones have been expanded. Neither SAG or AFTRA would comment for this story.
But the most complaints, by far, are being generated by the new airfare concessions.
SAG and AFTRA jointly announced on Sunday that they had reached tentative agreement on a new jointly negotiated major contract with the Alliance of Motion Picture and TV Producers.
The three-year agreement calls for 2 percent minimum wage increases, as well as a 1.5 percent bump in pension and health compensation, bringing the level to 16.5 percent.
The agreement is still pending vote by SAG and AFTRA's respective membership bases.