"Precious: Based on the Novel 'Push' by Sapphire" was the big winner at Friday night's Film Independent Spirit Awards, taking home awards in all five of the categories in which it was nominated.
The pre-show favorite, and one of only six nominees that sent screeners to all 4,000 Spirit Awards voters, the urban drama was named Best Feature, while
Lee Daniels
was honored as Best Director. Actresses
Gabourey Sidibe
and
Mo'Nique
were honored for their lead and supporting performances, and
Geoffrey Fletcher
won for the screenplay, his first.
"
Kathryn Bigelow
's not here tonight," said Daniels when he accepted his directing award. "I am."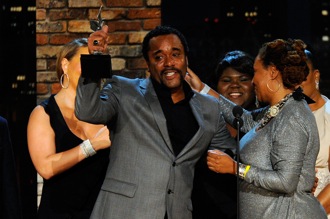 (Photo by Kevork Djansezian/Getty Images)
The most-honored independent film of the year, Oscar favorite "The Hurt Locker," was not eligible. After showing at the Toronto Film Festival in the fall of 2008, it was nominated for two Spirit Awards (both in the acting categories) that year, disqualifying it from this year's awards and essentially nullifying the event's value as an Oscar precursor.
The show, hosted by
Eddie Izzard
and held in downtown Los Angeles after a 15-year run on the beach in Santa Monica, contained relatively few surprises, with
Jeff Bridges
winning yet another acting honor.
Woody Harrelson
, who arrived at the event with only moments to spare after getting into a motorcycle accident earlier in the day, won the Supporting Male award for "The Messenger."
"Anvil! The Story of Anvil" won for Best Documentary, with the band performing their song "Metal on Metal" during the show, and again at the end of the evening.
Also performing was Bridges, who sang the "Crazy Heart" song "Fallin' and Flyin'" backed by a band that included T Bone Burnett and
Ryan Bingham
, Oscar nominees for the song "The Weary Kind." "Crazy Heart" was named Best First Feature.
The Best Screenplay award went to "(500) Days of Summer," while two awards went to the Coen Brothers' "A Serious Man": Roger Deakins won for his cinematography, while the directors, casting director and entire cast received the
Robert Altman
Award.
"An Education" walked away with Best Foreign Film; though the film is in English, it was made in Great Britain by a Danish director,
Lone Scherfig
.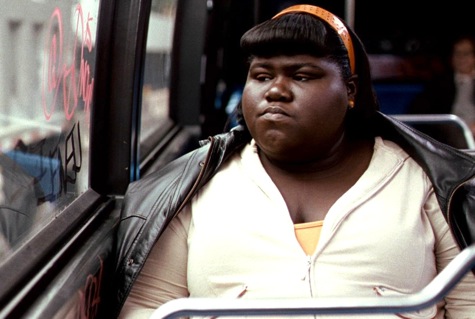 The complete list of winners;
BEST FEATURE
"Precious"
"(500) Days of Summer"
"Amreeka"
"Sin Nombre"
"The Last Station"
BEST FIRST FEATURE
"Crazy Heart"
"A Single Man"
"Easier With Practice"
"The Messenger"
"Paranormal Activity"
BEST FOREIGN FILM
"An Education," directed by Lone Scherfig

"A Prophet," directed by Jacques Audiard
"Everlasting Moments," directed by Jan Troell
"Mother," directed by Bong Joon-ho
"The Maid," directed by Sebastián Silva
BEST DOCUMENTARY
"Anvil! The Story of Anvil"
"Food, Inc"
"More Than a Game"
"October Country"
"Which Way Home"
BEST CINEMATOGRAPHY
Roger Deakins, "A Serious Man"
Adriano Goldman, "Sin Nombre"
Anne Misawa, "Treeless Mountain"
Andrij Parekh, "Cold Souls"
Peter Zeitlinger, "Bad Lieutenant: Port of Call New Orleans"
JOHN CASSAVETTES AWARD
(For a feature made for under $500,000)
"Humpday"
"Big Fan"
"The New Year Parade"
"Treeless Mountain"
"Zero Bridge"
ACURA SOMEONE TO WATCH AWARD
Kyle Patrick Alvarez, "Easier With Practice"
Tariq Tapa, "Zero Bridge"
Asiel Norton, "Redland"
PIAGET PRODUCERS AWARD
Karin Chien, "Santa Mesa," "The Exploding Girl"
Larry Fessenden, "I Sell the Dead," "House of the Devil"
Dia Sokol, "Beeswax," "Nights and Weekends"
CHAZ & ROGER EBERT TRUER THAN FICTION AWARD
Bill Ross & Turner Ross, "45365"
Natalia Almada, "El General"
Jessica Oreck, "Beetle Queen Conquers Tokyo"