Shedding advertising and distribution arms, while doubling down on digital conversions power the digital cinema company to 55.6% revenue growth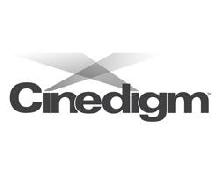 Shedding its advertising and physical distribution arms and doubling down on digital theater installations is paying off for Cinedigm.
The digital cinema company produced a strong second quarter, with revenue surging 55.6 percent to $23.5 million and losses shrinking to more manageable levels.
In fact, Cinedigm chairman and CEO Chris McGurk confirmed to TheWrap that it was the best quarter in the company's history.
Net losses shrank to $228,000, or 3 cents a share, from $10.8 million or 29 cents a share in the year ago period.
The report comes some 10 months after McGurk took over as the company's chief and started to streamline the company.
Central to the overhaul is a push into distributing alternative content to theater owners such as the Sarah Palin documentary "Undefeated," rock concerts and Ultimate Fighting Championship events.
"Clearly, the success of Cinedigm's business transformation has now begun to show in our record financial results and business momentum," McGurk said.
McGurk said that the company has built a "war chest" of $20 million that it may use to buy a software company or snap up other sources of alternative content.
The nest egg was generated from the sales of Cinedigm's pre-show advertising and physical delivery businesses, as well as a $7 million private placement of common equity that closed in June.