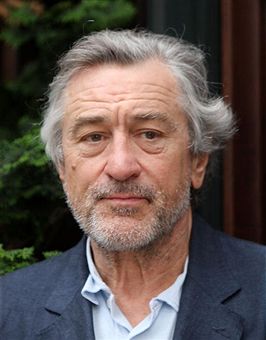 Oscar winner Robert De Niro and famed crime writer Richard Price have made a script deal with CBS for a one-hour police drama titled "Rookies," according to the Hollywood Reporter.
De Niro's Tribeca Prods. and CBS TV Studios are teaming to produce the series, which will follow six rookie cops who patrol some especially dangerous areas with high crime rates.
De Niro and Price are executive producing "Rookies," which will join a crime-heavy CBS lineup including "Criminal Minds," "The Mentalist" and the "CSI" franchise should the network pick it up to series.
Tribeca Prods. made an overall deal with CBS two years ago, though De Niro developed a dramatic series at Showtime last year.
Price previously wrote Ron Howard's "Ransom" and Spike Lee "Clockers," though he is best known on the small screen for his work on HBO's "The Wire." The writer has worked with De Niro before on the movie "Mad Dog & Glory."