Saban Capital Group named music publishing veteran David Renzer as president of music ventures, the private investment firm announced Wednesday.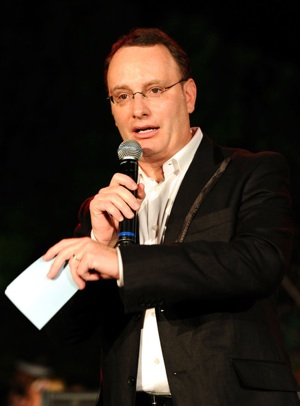 The firm, which already invests heavily in film and television, is pouring equity into acquiring music publishing rights amid what its analysts see as growing consolidation in the soundtrack music industry.
Saban is in advanced talks to buy the rights to a number of music collections, including songs used in children's television programming it already finances, such as "Power Rangers."
Renzer spent 15 years as chairman and CEO of Universal Music Publishing Group, where he controlled the operations in 50 of the company's offices around the world. He oversaw more than 100 music publishing acquisitions, including Polygram, Rondor, Zomba and one of the industry's major moves, BMG Music Publishing.
He also supervised Universal's signing of major artists such as Paul Simon, 50 Cent, Mariah Carey, Justin Bieber and the catalogs of Jimi Hendrix.
Renzer began his career at Zomba Music Publishing, where he remained for a decade.
Also read: Miramax Reaches Music Publishing Deal With Warner Music
The New York University-educated executive stepped down from Universal in April, 2011 for undisclosed reasons, though an internal memo said he hoped to focus on philanthropy. He supports a number of charities and has raised millions for children's hospitals.
"As the music industry continues its consolidation, we feel it is an opportune time to commit significant investment capital to music rights," Haim Saban, the eponymous firm's CEO and founder, said in a statement. "And we have great confidence that David, with his vast experience, will help us create an exciting new music publishing company together."
The announcement comes a week after Warner Music Group purchased the rights to all of Miramax's film music, expanding its existing control of the studio's South American and European publishing rights.
"Haim Saban has been one of the most successful entrepreneurs in media with a long activity in and love for music," Renzer said in a statement. "I could not ask for a better partner."