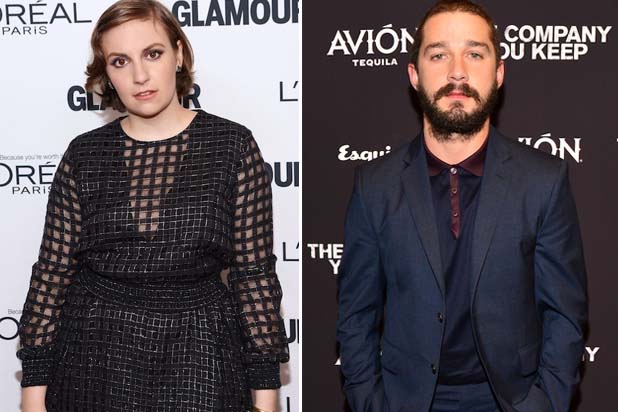 Shia LaBeouf">Shia LaBeouf apologized to Lena Dunham this weekend after she poked fun at his sky-written apology to Daniel Clowes, and in keeping with his ongoing plagiarism theme, he used her own words to do it.
Here's the exchange, which ended in the creator and star of HBO comedy "Girls" admitting that the former "Even Stevens" star made an effective response.
Also read: Shia LaBeouf Could Face Legal Action From Publishers Over Plagiarism
LaBeouf has been plagiarizing a variety of apologies since his short film "HowardCantour.com" was discovered to have an awful lot in common with Clowes' 2007 comic "Justin M. Damiano."
Also read: Shia LaBeouf's Peers Are Turning Against Him
"I f–ked up," LaBeouf declared last month before tweeting a longer apology, which was identified to be quite similar to a comment in Yahoo answers from four years ago.
LaBeouf's idea to plagiarize Dunham's apology may not have been all that original either, providing he took a look at the second comment to Dunham's tweet, which was made 15 minutes before his response.