Previously confined to international operations, she'll now oversee U.S. advertising/promo efforts for the division, too
Sony Pictures Television has promoted one of its top marketing executives, upping Kim Hatamiya to the executive VP level.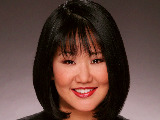 In her new position, she'll oversee advertising, marketing, promotion, as well as media and client relations, for SPT's U.S. and foreign efforts in broadcast TV and cable, while reporting to division president Steve Mosko.
Hatamiya's role had previously been confined to international marketing activities.
"Kim is a terrific executive who has done a great job overseeing the marketing for our international businesses over the past seven years," Mosko said. "It makes a seamless transition for us to take advantage of her talents, expand her role to include our U.S. businesses and have her oversee marketing globally."