Sony has pushed back its upcoming Cameron Diaz comedy "Bad Teacher" from April 1 to June 17, the studio announced Thursday.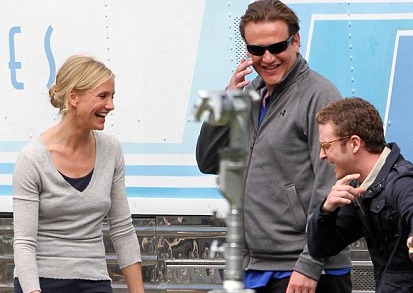 Sony officials said the move was made because they feel the movie will play better as a summer comedy.
"We love how this movie is shaping up, and our early test screenings confirm our confidence," said Sony worldwide marketing and distribution president Jeff Blake in a statement.
"We have had tremendous results with summer comedies in the past several years," Blake added, referencing "Superbad, "Step Brothers," "Grown Ups" and "The Other Guys."
The film, which was written by Gene Stupnitsky and Lee Eisenberg, stars Diaz as a foul-mouthed, bitter and irreverent middle-school teacher.