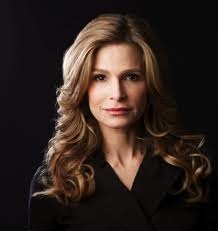 TNT's "The Closer" is coming to its… end, the network announced Friday.*
The show's next season, its seventh, will be its last and that the show will bow in 2011. Star Kyra Sedgwick made the decision to end the series, TNT said.
"It's impossible to fully express our appreciation to Kyra Sedgwick, series creator James Duff and all of the other talented people who brought "The Closer" to TNT viewers," said Steve Koonin, president of Turner Entertainment Networks. "'The Closer' was a pivotal series in setting a new course for TNT's original programming, while also serving as a prime example of the storytelling strength possible on cable television."
Added Sedgwick: "I cannot fathom how difficult it will be to say goodbye to the incredible family we've created on 'The Closer.' I will always be grateful to James Duff for his love and friendship, as well as for creating such a rich and complex character who I have loved living with year after year."
The series, produced for TNT by The Shephard/Robin Company, in association with Warner Bros. Television, debuted in 2005. It will reach its 100th episode in the seventh season, which will start production in spring 2011. It is currently winding down its sixth season.
"The Closer" and "Rizzoli & Isles" are currently basic cable's top two series of all time, and both averaged more than 8 million viewers this year, TNT said.
*(You didn't serioulsy think we were gonna make the "close" joke, did you?)