NBC has renewed the Broadway musical drama "Smash" for a second season.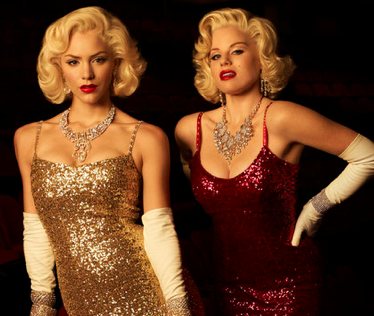 Though it has lost much of its lead-in on Monday's from "The Voice," "Smash" is NBC's top drama in viewers in the 18-49 demographic most important to advertisers. It is also a favorite of NBC entertainment chairman Bob Greenblatt.
Also read: 'Voice' and 'Smash' Score as NBC Gamble Pays Off in First Week
"Smash," which follows two aspiring stars (Kathatine McPhee and Megan Hilty) as they try to make it big in a musical about Marilyn Monroe, is up 160 percent in the demo in the 10 p.m. Monday timeslot. It earned a 2.6 compared to the previous 1.0.
The series, which counts Steven Spielberg among its executive producers, has also doubled viewership in the timeslot from 3.9 million to 7.7 million.
Also read: NBC's $20M Monday Marketing Push
NBC paired it with "The Voice" with hopes to establish a musical-themed Monday. "The Voice" has become the top-rated show of the season, earning a higher average even than "American Idol," which has led in the ratings for the past eight seasons.
"Smash" hasn't hit those highs, but the renewal is a vote of confidence that it can grow.