NBC's "Parks & Rec" star tells David Letterman she goes "Boston" in Southern California traffic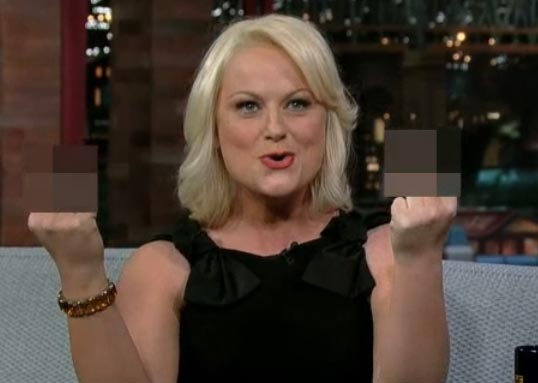 On Tuesday's "Late Show With David Letterman," Amy Poehler explained her growing road rage while negotiating the traffic in Los Angeles.
"I go 'Boston,'" the "Parks & Recreation" star told David Letterman. Poehler then demonstrated her double middle finger technique, much to the delight of CBS' censors.
Watch the clip below: