Bryan Fuller is reportedly working on a reboot of the spooky classic TV series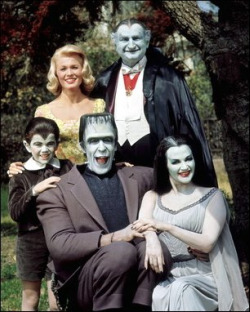 NBC has greenlit a pilot for a remake of "The Munsters" from "Pushing Daisies" creator Bryan Fuller, according to Entertainment Weekly.
Fuller, who occasionally worked as a consulting producer on "Heroes," has an overall deal with NBC.
"The Munsters" originally debuted on CBS in 1964.
Read More at Entertainment Weekly…