"Big Daddy" screenwriter Franks also talks about looking ahead to — hopefully — a seventh season for his USA Network hit series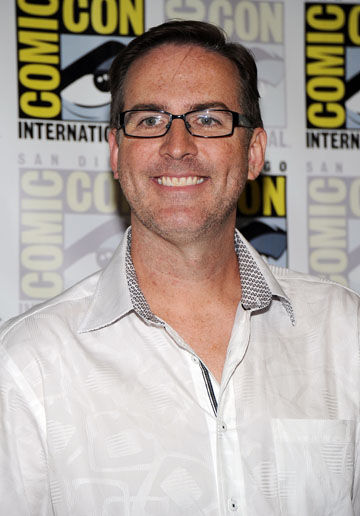 For those unfamiliar with the fake psychic world created by Steve Franks, his "Psych" is now the USA Network's longest running series.
In this week's new episode (Wednesday, 10 p.m.), the show — which has a reputation for goofy, fun storylines and an all-star line-up of guest stars — welcomes Emmy winner William Shatner.
The original "Star Trek" star making the trip to the show's Vancouver set gave us the perfect excuse to chat with "Psych" creator (and "Big Daddy" screenwriter) Franks about the show's penchant for attracting great guest stars, the Shawn/Juliet romance (James Roday and Maggie Lawson) and that musical episode fans have been waiting for.
Read more: William Shatner Boldly Goes to 'Psych'
You have become known for getting great guest stars on the show, and Wednesday's episode has William Shatner as Juliette's dad. How big a get was that? He had to be pretty high on the wish list?
Oh, absolutely. We got George Takei in the first season. At that point, it felt like he was the biggest get we would ever get. Now, people know our show, and I think that word is getting around that when people come onto our show, they have a tremendously fun time, and you get to do a lot of fun stuff. We really haven't had the challenges getting actors that we did at the beginning. Before, it was like, "Wait, Vancouver? And what is this show? And when's it on?" And now we're hearing from agents and people actually are interested and want to do the show. Or if we offer it to somebody, and they turn us down, but they the say they would love to do the show some other time. And I keep an active list of that, whether they're paying us lip service or not.
I watched the episode with Shatner. It's one of the best things he's done in a while. He seemed really into it.
It was so great. And we didn't write the part with Shatner in mind. I had the idea that Juliet's dad was a con man, and Shawn goes down and drags him back home, and then he realizes that he's done a terrible thing. We would never say, "OK, let's write this with Shatner in mind." And because we weren't saddled with the baggage of, hey, everybody knows how Shatner talks and what Shatner is, it was a whole unique character for him. And he was so prepared and ready.
It's left open for him to return, too.
And in fact, (he does). He does come back briefly in another episode. I don't know if I'm allowed to say that … But he makes a very brief return in the second half of the season.
Read more: The End of the 2-Minute Commercial Break
Who's No. 1 on your guest star wish list?
Well, I mean, of people that might reasonably do TV, obviously Michael Keaton's not going to come do our show. But I would love to get somebody like Michael Keaton, who I've always been such a tremendous fan of. But James and I actually have had this plot for years to get David Bowie to do our show. And I guess that Bowie's sort of retired and doesn't … you know, obviously he isn't going to do a guest spot on a quirky little cable show, but if he ever did … and Chris Isaak is another one. I have a great part for Chris Isaak, and a lot of our crew shot "The Chris Isaak Show" when they were up there. But he's always on tour.
He would be perfect for the musical episode you've talked about doing. Is that still in the works?
Yes, and in fact, the musical is the thing that I've been working on in the off season. It's definitely going to have to happen or else people are going to start throwing things at me when I walk around. (But) it has to be done right … So I've had my guitar out. I've been writing the songs. I really want to do it right and do it fun. You know, when people do musical episodes and they sing old Beatles songs, that doesn't count as a musical if you ask me. I think with a musical you have to do the entire episode, you have to go in both feet. And so hopefully I can pull it off.
Are there other shows that have done musical episodes that you love? "Scrubs" comes to mind for me always when I think of musical episodes.
Me, too. I've never seen the "Buffy the Vampire Slayer" one, but the "Scrubs" one to me is the one where they got it completely right. They had a great way in, you know, and it was just really good, and I think that "Scrubs" is a standard-bearer for it. I really love that one. I watched like 10 minutes of the "Grey's Anatomy" one to a less thrilled result for me.
Read more: William Shatner at Comic-Con: 'Success Has Always Eluded Me'
Will there be a musical ode to the Shawn and Gus (Dule Hill) bromance?
Oh, yeah, like "Guy Love"? I will definitely have something along that line. And our music guys, Adam Cohen and John Wood, have been all over me, like, "Come on. We're going to have to get an orchestra, and we're going to have to do this, and we're going to have to do it right." I think we're all very excited about it.
And will the Friendly Indians (Franks' real-life band, which performs the infectious "Psych" theme song) make an appearance in the musical episode?
Well, I think, I hope so. I don't know, you know, for us it's like we can only fly so many people to Vancouver, so getting (the band) in the episode always becomes the least important thing. If we shot in Los Angeles, we'd probably be in every other episode, you know, just the bar band sitting in the background. (Laughing)
You did one of your great theme song revamps for the "Amazing Psych-Man" episode this season … any others planned for season six?
Oh, my gosh, yes. We did a crazy one for an episode called "Here's Lassie," which is our "Shining" episode. Basically, Lassiter (Timothy Omundson) comes to the crime scene of a guy who hung himself and loves the condo that the dead guy lived in and ends up buying it. And it turns out that it's basically like "The Shining" (hotel).
And we revamped the theme song in this old 1920s kind of spooky, "Shining" flashback style. It has this sort of backward thing, you hear the sort of 1920s version of (mimics old-timey singing voice), "I know, you know." It's really cool.
You've had so many great guest stars … do you keep a big running list in the writers room?
Yeah, actually we have a whiteboard in our office of people to bring back, people that we want to get, people that we've heard have expressed interest in the show. And we also keep a list of people we'll never get, just for fun.
Like who?
Well, I don't know if I should say, because if I say it, maybe it will actually stop it. But we've actually — we've had Martin Sheen at the top of our list for a while. And because he and Dule worked together on "The West Wing," it always seems like we're really close to getting him, and then there's always something that falls through. So it seems that Martin Sheen got jokingly moved to our "We'll Never Get" list. (Laughing)
Do you have a specific storyline in mind for him?
Yeah. Well, in fact, Martin has actually pitched us the storyline. It's just a matter of working it out for him to do it. And he actually was one of the top (contenders) for playing Juliet's dad, too. And we also considered him for Father Wesley (played by Ray Wise), but he said he was too good of a Catholic to do that.
Read more: William Shatner Documentary Trailer Offers Hot Kirk-on-Kirk Action (Video)
Do you feel like there's anywhere you couldn't take this show, anywhere that it wouldn't make sense?
Well, there was one … James will always, when he writes or directs his episodes, he always just tries to push me to the breaking point and to see how far I'll bend. And there was one idea that he pitched me last year that turned out that it looked like it was a supernatural thing that happened. And, you know, we do that a lot, and then of course it turns out that it's some sort of — somebody's faking, somebody's gaslighting somebody. But his big thing was, 'I think we could do this once, but could it really be supernatural?' I'm like, 'No, we can't actually say there's magic going on in the world.' So I think that we have to be able to pull back into, at least a foot into, reality at all times.
Season six is airing now, but have you filmed the whole season or are you still working on it?
We've wrapped and we've mixed. Not only have we shot everything, we've mixed everything … except that we have extended versions of our "Indiana Shawn" episode, which is our "Indiana Jones" episode, and James' "The Shining" episode, which both will air at the beginning of the second half of the season. We're doing extended versions for the DVDs, and we're mixing those on Thursday. And then we're done, done. There's like nothing else to do except for wait for USA to finally give us our pick-up.
I was just going to ask about that … is it really still up in the air?
You know what? We've heard that it's almost impossible not to happen. And we've actually done tremendously well in the fall. We've actually been the top-rated scripted show on USA a couple of (times), I think two out of the last three weeks. So we're feeling that we're doing very well in a very competitive environment. And so we aren't brazenly overconfident about it, but we're just hoping that we can finally tell all our crew people in Canada that we have a date and we're starting again.
And "Psych" is the longest-running show on the network, the fans are still really into it and, as you said, the ratings are good, so it's tough to see how you wouldn't be back for a seventh season.
Yeah, exactly. And I imagine we should probably hear very soon. And I would be incredibly shocked if we didn't. So hopefully I would know very soon.
Read more: Stephen Colbert and Jack White: A Bromance in Six Parts (Video)
A lot of shows have gotten tripped up with long-simmering romances that finally come to fruition, but the Shawn/Juliet pairing hasn't hurt the show at all. How have you avoided that, and could you go as far as having them get married without hurting the show?
I think we absolutely can. What I saw as a problem of the "will they/won't they?" is that once they do, you can't make it the whole show. It has to just be part of. So Shawn and Juliet finally coming together has to have its proper place. You don't want it to get annoying to people. Fans were pulling for these characters to get together, and we brought them together, and then we just said, "You know what? People get together, and it doesn't change who they are in most ways."
It creates problems in their lives, and those are the things that we try to hit on, just like that was our great way into the Shatner episode. Shawn, who's still sometimes infantile in his understanding of relationships, thinks that all women want is for men to come in and fix their problems. Shawn says, "Listen, when a woman says one thing, she wants you to do another." And to me, that's really funny, and that's really fun. It's something we can hook a lot of great bits onto. But if we ever did a string of three episodes where Shawn and Juliet break up, and then they're pining for each other, and there's long, slow musical montages, I think people would get annoyed with it.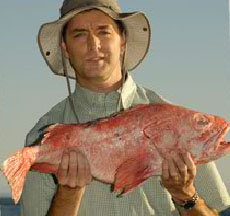 "Psych" fans are a devoted bunch. Have you thought about what draws them to the show?
I wanted a show that made people happy. I created this idea at the peak of the procedural, dark procedural mayhem, and every show was some sort of crazy decapitation, murder, kidnapping thing. And I was just like, "Where is the fun of the shows that I grew up with?" And for me it was that I wanted people to be laughing in all the big moments, but in the moments they weren't laughing, I wanted them to be grinning, you know? And so I wanted it to be like, there's a group of people, and for all their conflict and the issues they have with each other, they really like each other.
Read more: Charlie Sheen to Father Martin Sheen: 'Shut It'
You've talked about how you always thought the show would go for five seasons, and now you're heading into potentially a seventh. Do you see an end to this?
It feels like it. For me, it's like I've fulfilled most of my childhood wishes on the shows, especially once we did the "Indiana Shawn" episode. But because we've expanded the rules so much, there's so much we can do, and it's … you know, a lot of people that pitch a show, then set it up, they move on and do multiple other shows. But I've never wanted to leave "Psych," because it's just so much fun. And I haven't gotten there yet. I mean, I think at some point, if the guys are fortysomething and not having fun anymore … but I'll go on as long as it feels right and as long as people continue to tune in, as long as the network wants to renew us.